---
African Collection
Ceremonial, ritual, and utilitarian objects representing diverse cultures throughout the continent of Africa
The Palmer Museum of Art's collection of traditional African art includes articles for ceremonial and ritual practice, such as masks, textiles, and headdresses, as well as utilitarian objects ranging from razors, combs, and food containers to headrests, chairs, and gold weights. The objects represent a variety of cultures from countries in West, Central, and East Africa.
---
Virtual Tour
Would you like to explore more African art at the Palmer?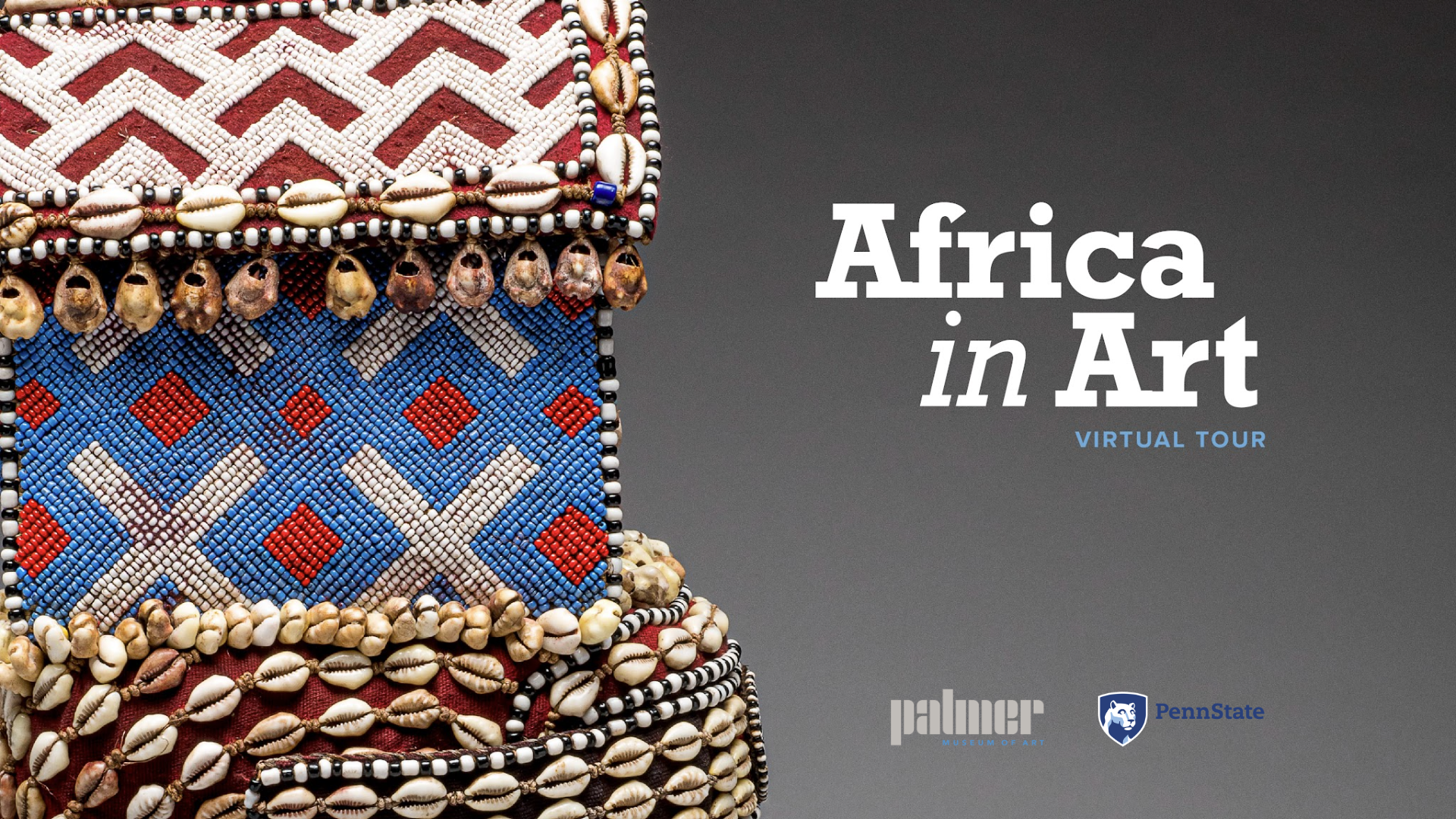 Africa in Art
Explore Africa in Art through a guided virtual tour of the Palmer's collection. Learn about Africa's diverse artistic traditions within the continent and around the globe across five themes: power and status, ceremony and ritual, the everyday, gendered making, and the African diaspora.
Produced by Palmer education staff and graduate students, with design by Keisha Oliver.
Click for for the virtual tour