---
Tours & Programs
Gallery tours, family activities, talks, performances, and social events – there is something for everyone at the Palmer.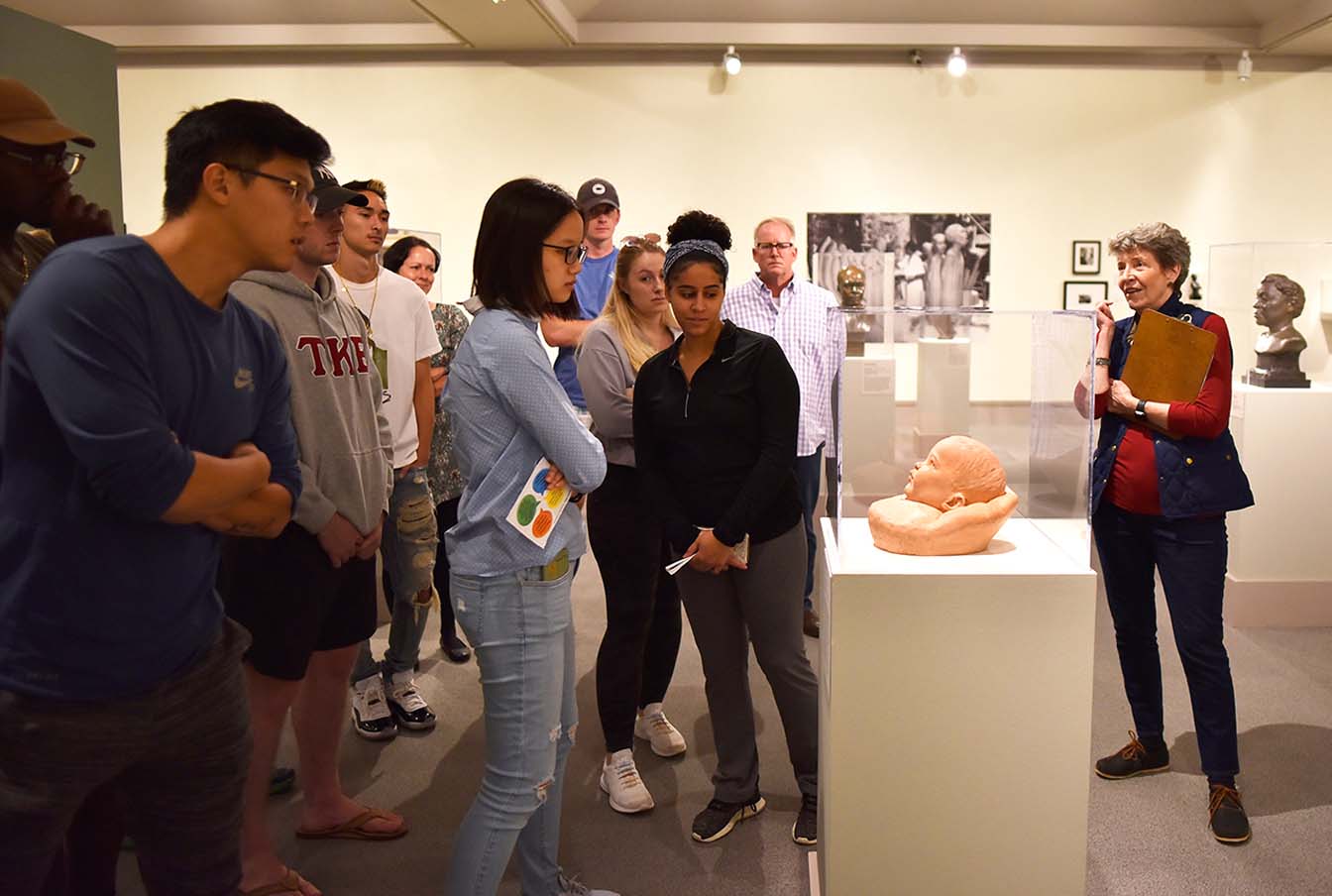 Tours
---
The Palmer Museum offers tours for groups – families, classes, and more! For more information on how to schedule, visit our Tours page.
Visit Tours Page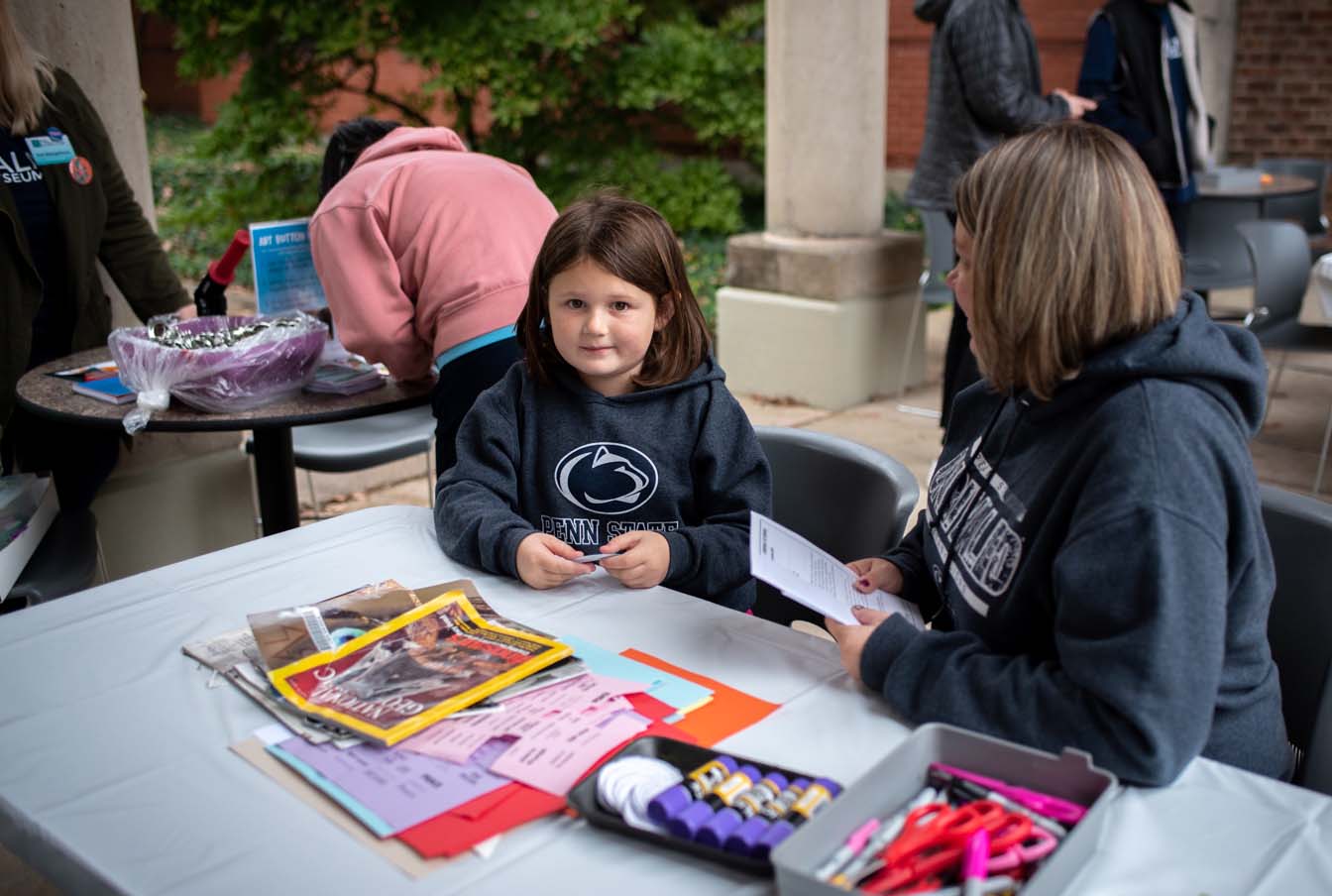 Programs
---
The Palmer Museum holds a wide variety of both virtual and in-person programs and events for art-lovers of all ages. For more information on our offerings, visit the Programs page.
Visit Programs Page
---
Resources
The Palmer Museum of Art is a valuable arts resource for the Penn State community as well as the central Pennsylvania region and beyond. Whether you can visit in-person or only experience the museum virtually, there are myriad ways to explore the Palmer's offerings.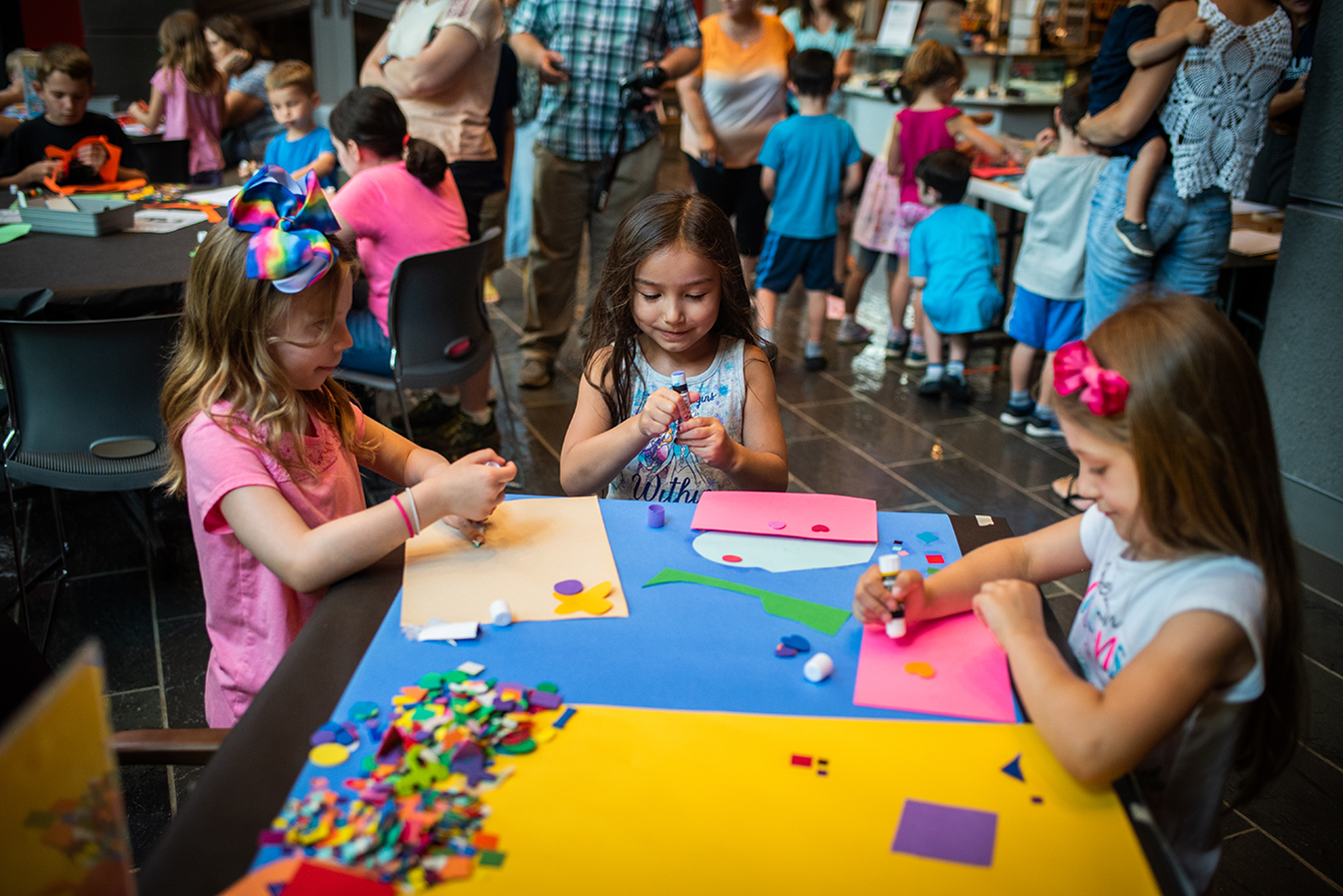 K-12 Resources
A variety of online resources support lesson planning for classroom teachers and provide valuable pre-visit experiences for students. Guided tours for school visits feature shared-inquiry discussions and other experiential learning activities.
Click here to explore K-12 Resources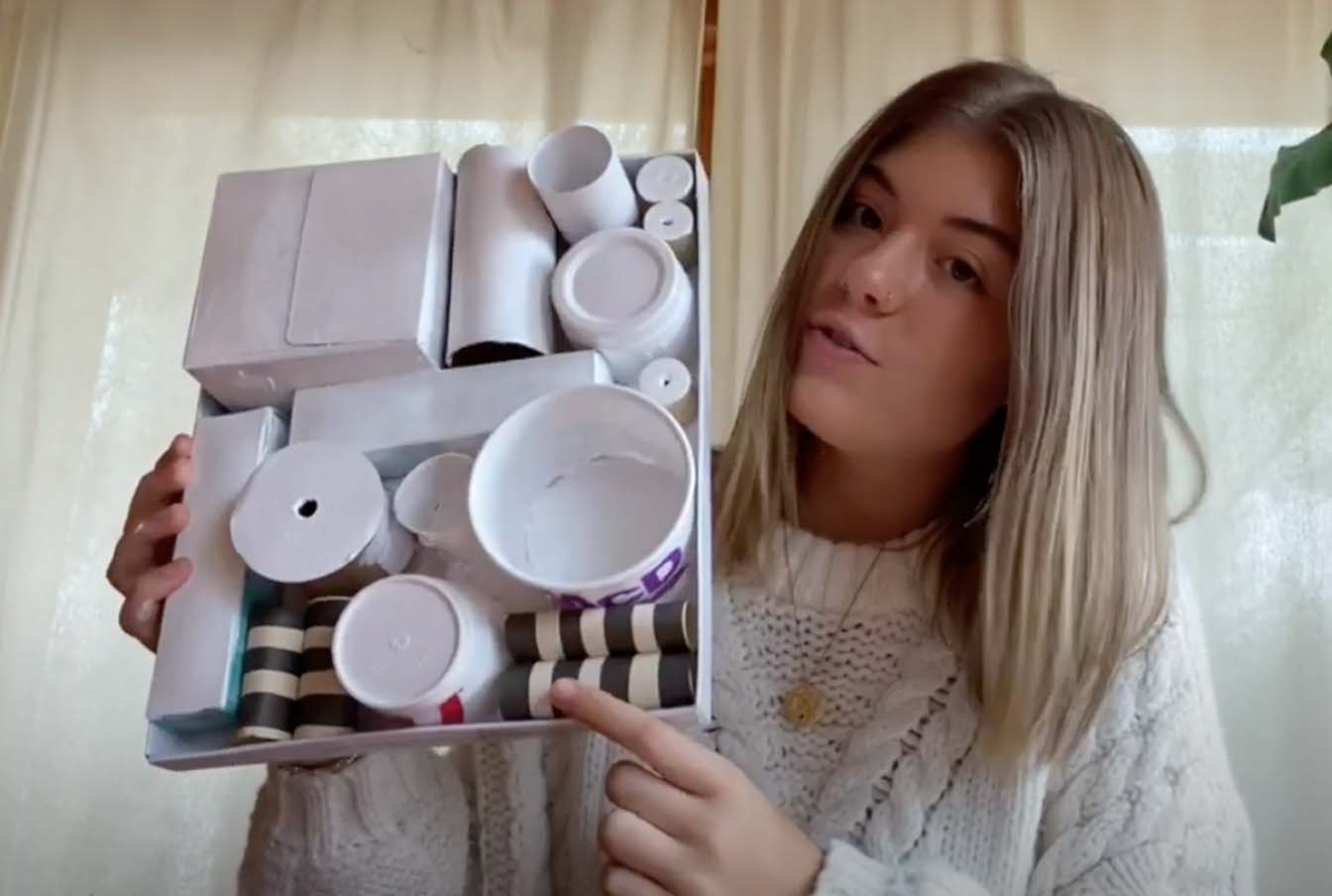 Online Resources
Are you looking for a way to stay connected to the Palmer Museum of Art and experience art from the comfort of your home? With just a few clicks, art-enthusiasts of all ages can explore museum collections, watch recorded talks, take virtual tours, and access video resources to get creative, plan lessons and curriculum, explore the collection, or enhance a future visit to the museum.
Click here to explore Online Resources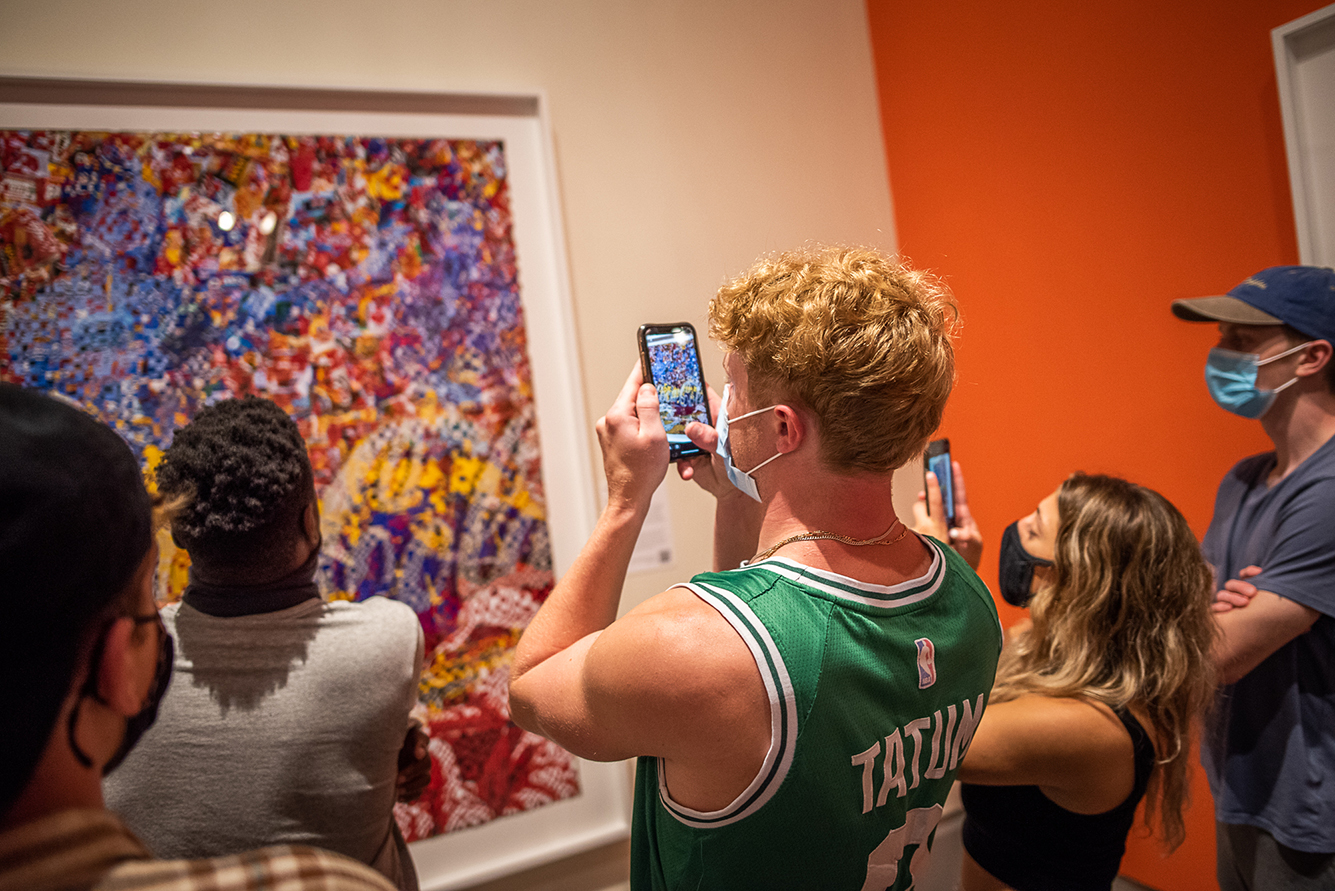 University Resources
The Palmer is dedicated to support Penn State faculty and students by making connections to art through multiple disciplines. We offer a variety of options to fit your needs, including individual exploration, instructor-led class visits, guided tours, object study, and even collaborative class development. Contact museum educator, Brandi Breslin, at bgb56@psu.edu or 814-863-9188 to discuss ways the Palmer can support your teaching goals.
Click here to explore University Resources
---
Internships
The Palmer Museum offers internships to Penn State students during the fall, spring, and summer semesters. Students work closely with museum staff on research, collections management, exhibition planning, program development, art preparation, marketing, visitor services, and more. Find more information on our Internships page.
Internships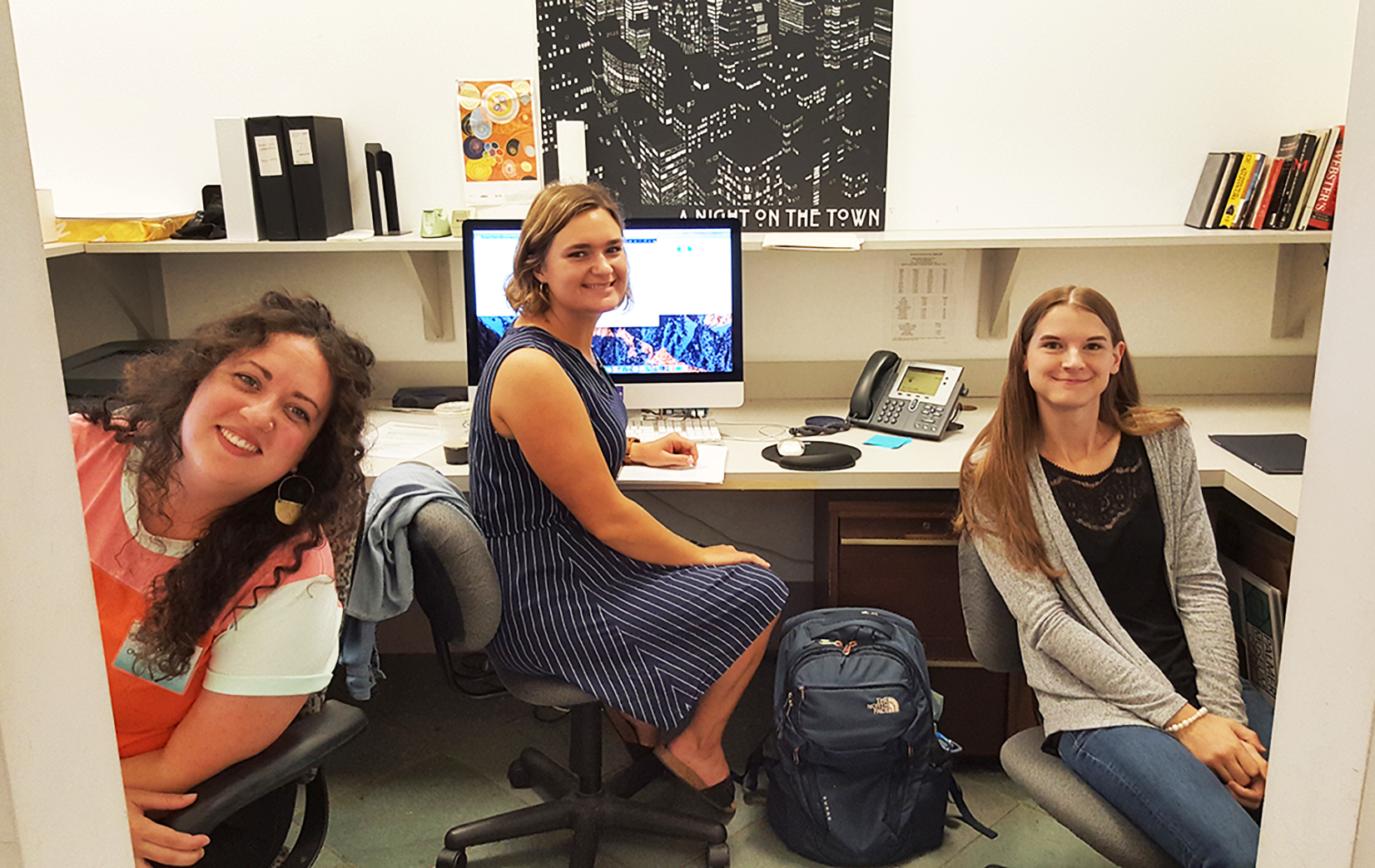 ---
Palmer Student Ambassadors
The Palmer Museum offers student volunteer opportunities during the fall and spring semesters through the Palmer Student Ambassador (PSA) program. PSAs come from all colleges and majors to interact with the public, inspire close-looking with original works of art, create gallery activities, and host public programs designed for Penn State students and community members like Art After Hours. Find more information on our Palmer Student Ambassadors page.
Palmer Student Ambassadors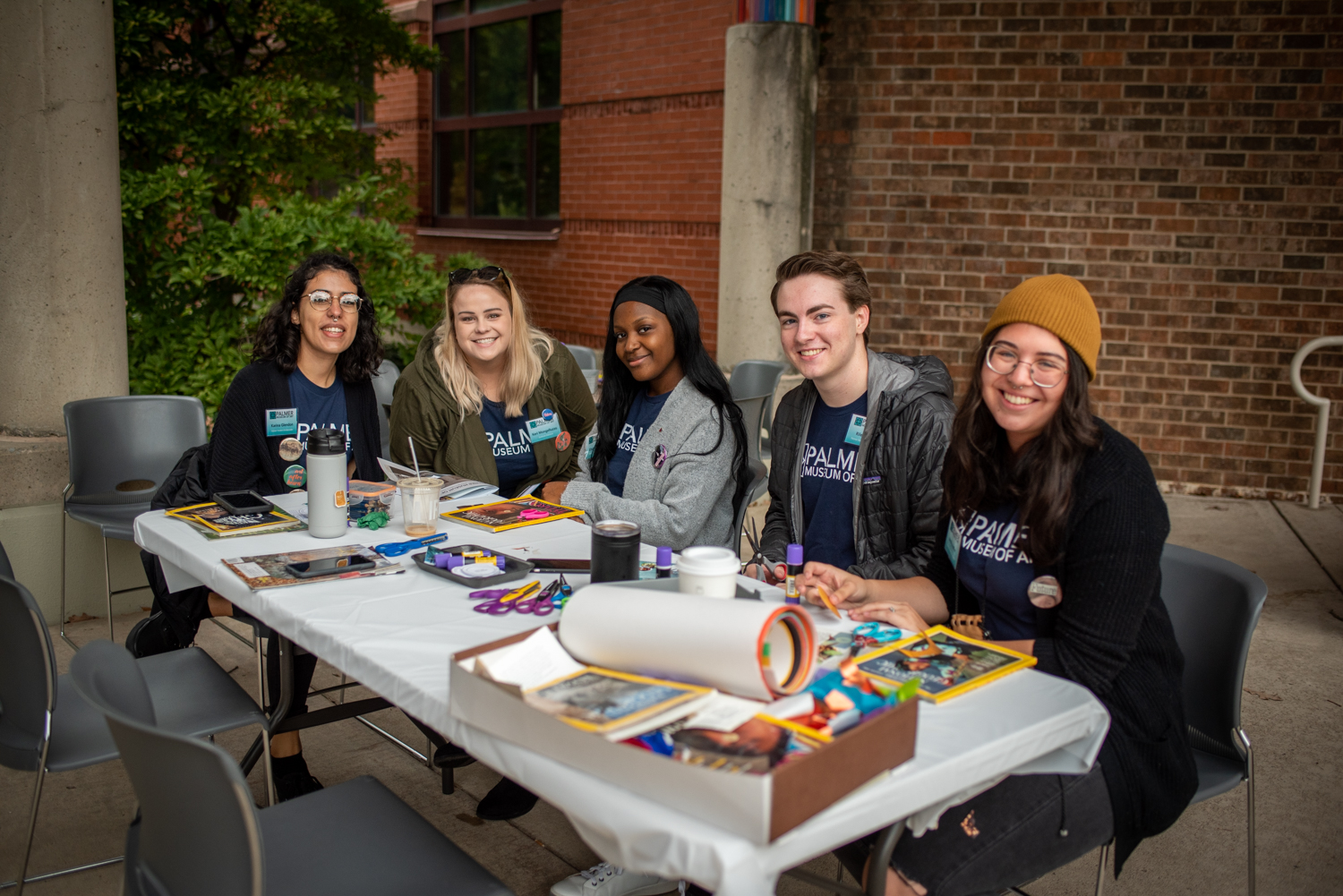 ---
The Collection
Learn more about the Palmer Museum's growing collection of 10,260 objects and why it is considered the leading cultural resource of the region.