---
Outreach Programs
Connect with us out and around the local community.
Look for museum staff at local community festivals and enjoy a family-friendly activity inspired by art in the permanent collection.
Find us at these upcoming events:
> Pumpkin Festival at the Arboretum, Saturday, October 7, 3:00-6:30 p.m. | The Palmer Museum is looking to make an impression at the Arboretum's Pumpkin Festival this fall. We're excited to be joining our new neighbor's seasonal celebration. To mark the occasion, we are designing a Pumpkin Festival-themed image for a relief printmaking activity. Drop by our tables to ink and press your own original print to take home.  Click here for more information about Pumpkin Festival.
> Eventapalooza at WPSU, Saturday, October 21, 10:00 a.m.-2:00 p.m. | The Palmer Museum of Art is excited to participate in WPSU's Eventapalooza. Join in the fun and drop by our table to make a Colorful Collage Suncatcher. We can't wait to create with you! Registration is recommended but not required. For more information and to register: https://wpsu.psu.edu/eventapalooza/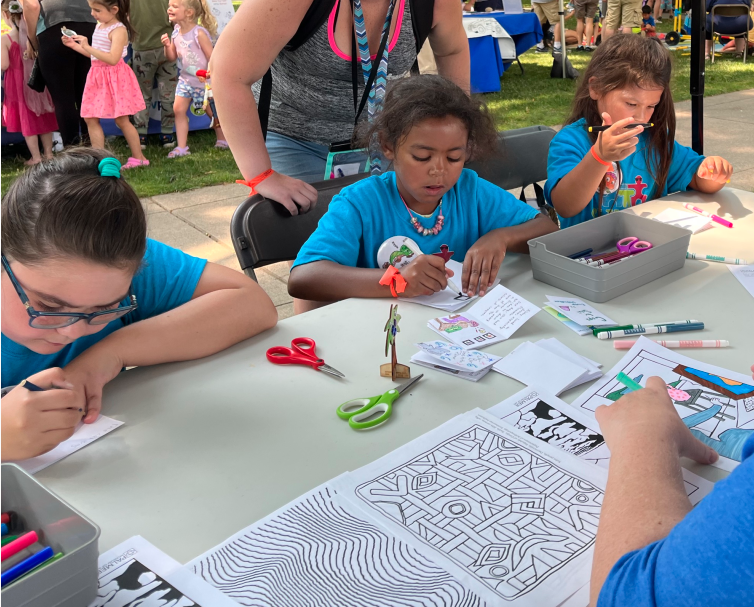 ---
Online Resources
Engage with the museum's collection through virtual tours, online exhibitions, webinars, and art activity videos.
Are you looking for a way to stay connected to the Palmer Museum of Art and experience art from the comfort of your home? With just a few clicks, art-enthusiasts of all ages can explore museum collections, watch recorded talks, take virtual tours, and access video resources to get creative, plan lessons and curriculum, explore the collection, or enhance a future visit to the museum.
Click here to explore online resources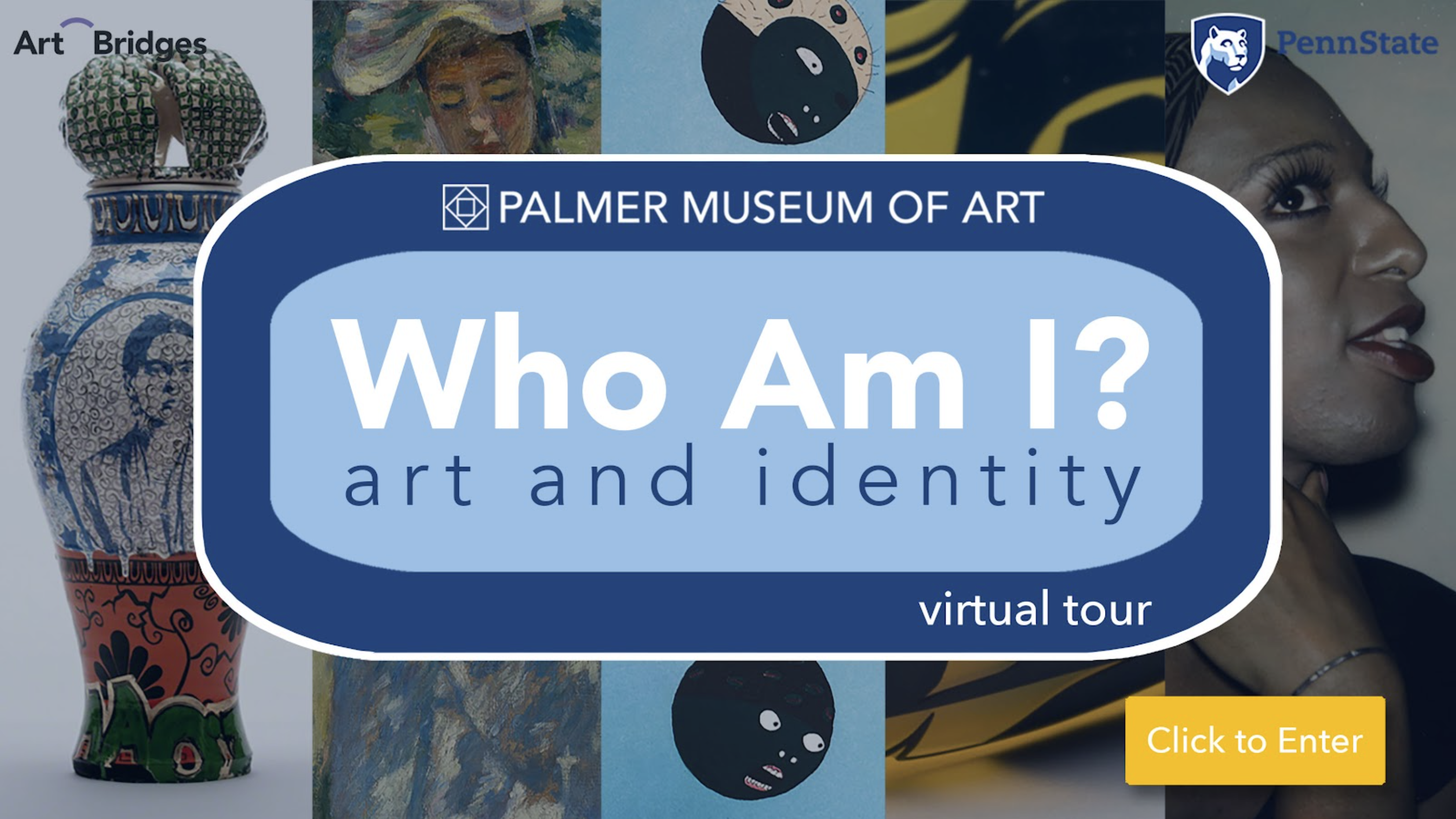 ---
Spring 2024 Internships - OPEN NOW!
Undergraduate internships at the Palmer Museum of Art are offered with the goal of providing educational and practical experience in a professional museum setting during Penn State's fall and spring semesters.
During the academic year, students work 8-10 hours per week and contribute to ongoing projects and department needs. Opportunities are available in curatorial, museum education, communications, graphic design, digital projects, visitor services, collections management, and exhibition/gallery preparation. Recruitment takes place during February-March for the fall semester and October-November for the spring semester.
The Palmer Museum of Art is now recruiting Penn State students for Spring 2024 internships. Applications are due November 5.
Click here for Spring 2024 position descriptions and application instructions.
*To access the information and application, you will need to sign-in to your Penn State account on your browser.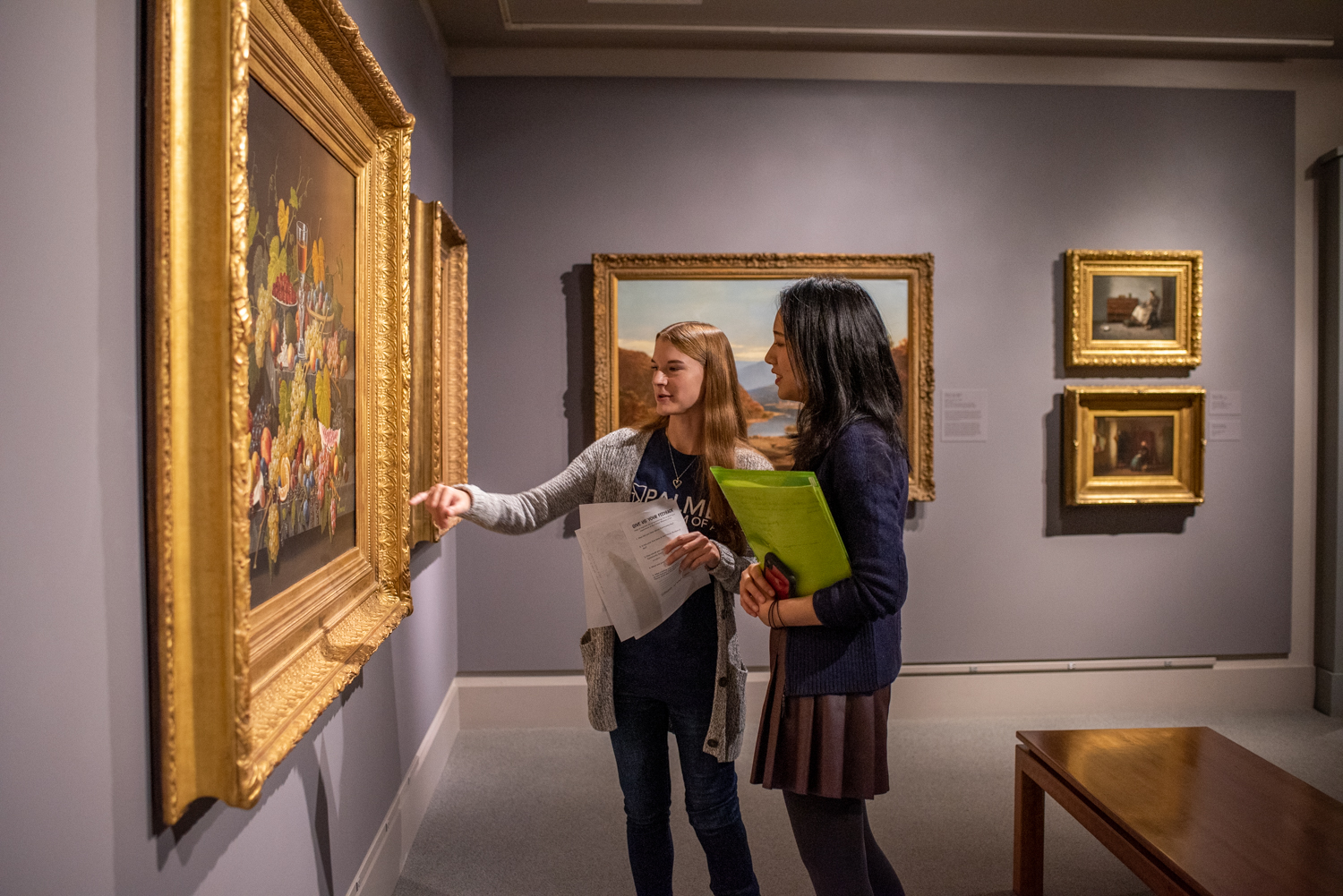 ---
Plan Ahead
Tours and programs are suspended while the Palmer Museum moves to its new location at the Arboretum, but information is still accessible to help you plan ahead.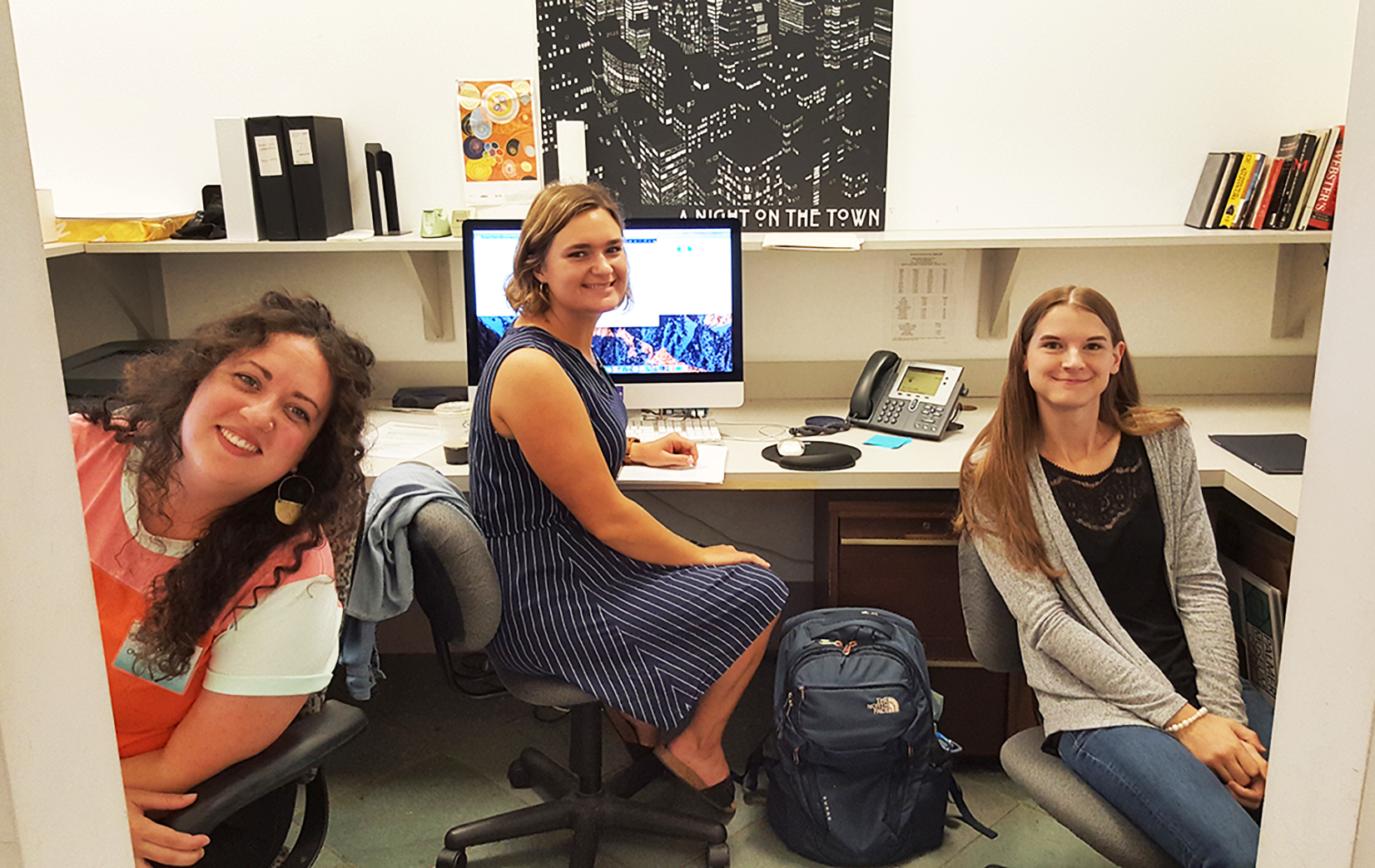 Internships
The Palmer Museum offers internships to Penn State students during the fall, spring, and summer semesters. Students work closely with museum staff on research, collections management, exhibition planning, program development, art preparation, marketing, visitor services, and more. SPRING INTERNSHIPS ARE NOW OPEN! Find more information on our Internships page.
Internships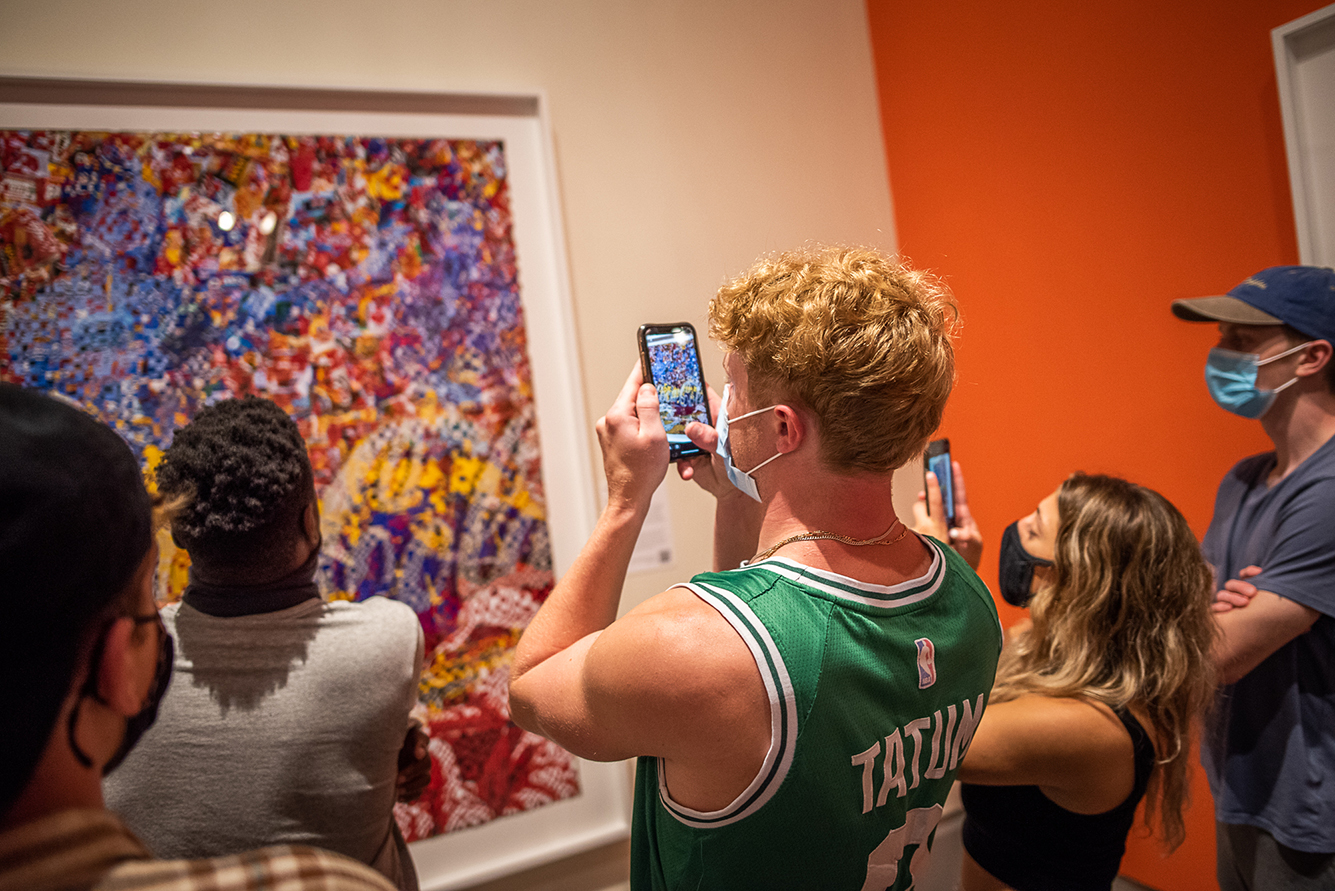 University Resources
From proposing an exhibition in the new Teaching Gallery to planning a class visit, Penn State faculty have a variety of ways to engage the museum and the arts in teaching and research.
Click here to explore University Resources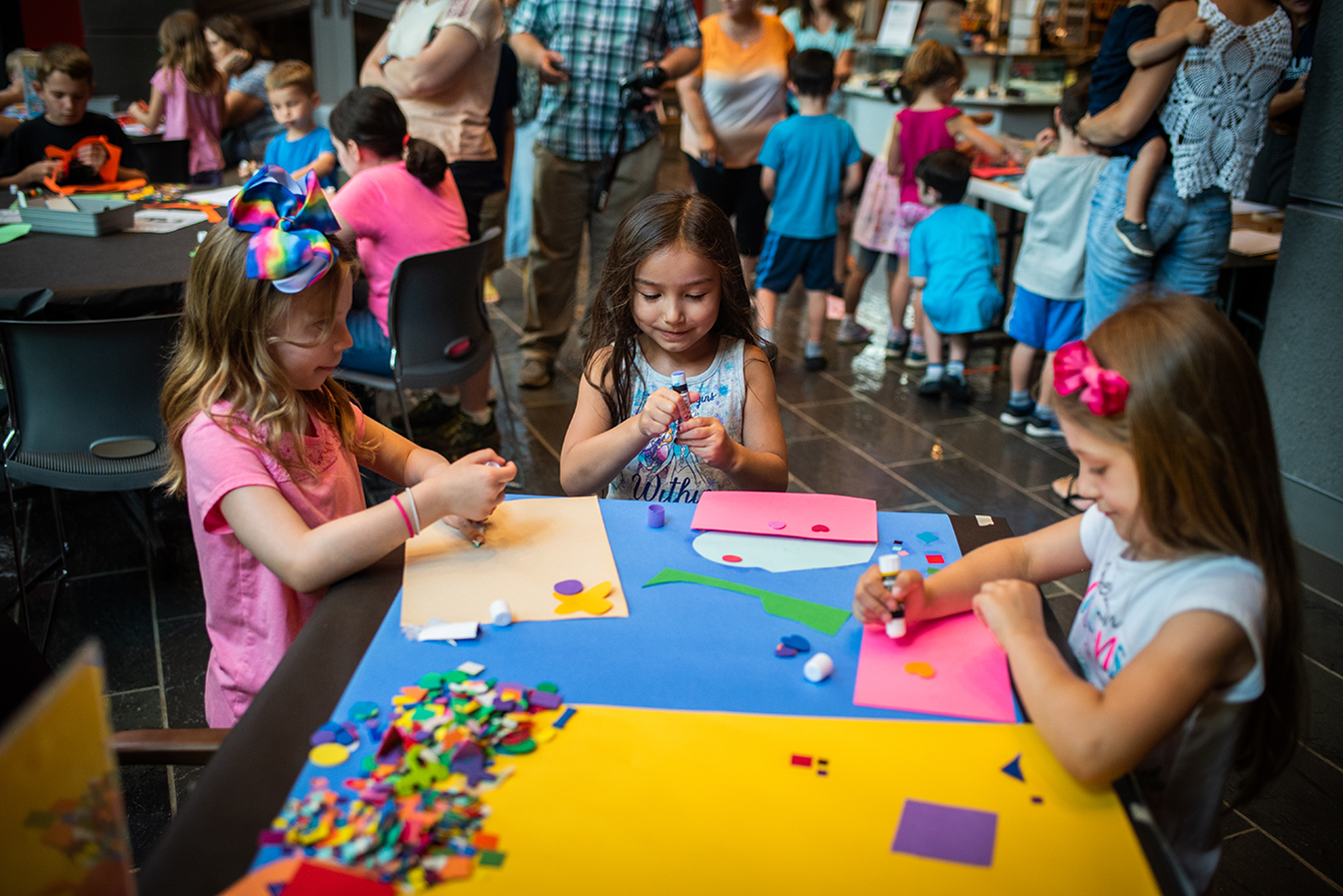 K-12 Resources
A variety of online resources support lesson planning for classroom teachers and provide valuable pre-visit experiences for students. Guided tours for school visits feature shared-inquiry discussions and other experiential learning activities.
Click here to explore K-12 Resources
---
Palmer Student Ambassadors
Note: The Palmer Student Ambassador program is on hiatus while the museum is temporarily closed and is expected to return for the fall 2024 semester.
The Palmer Museum offers student volunteer opportunities during the fall and spring semesters through the Palmer Student Ambassador (PSA) program. PSAs serve as student advisors and as partners in creating and presenting programs designed for Penn State students.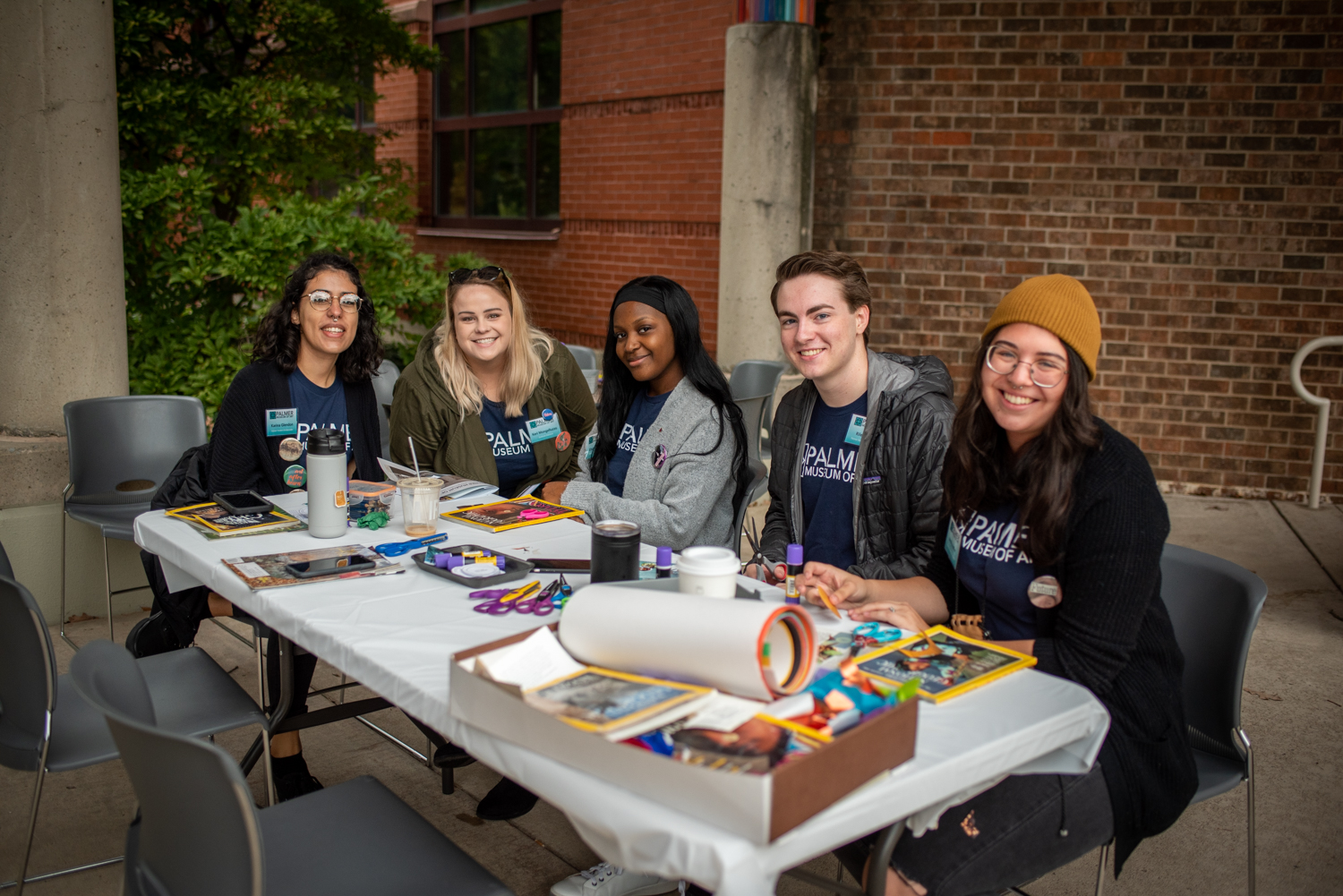 ---
The Collection
Learn more about the Palmer Museum's growing collection of 10,450 objects and why it is considered the leading cultural resource of the region.

---
Tours & Programs
Gallery tours, family activities, talks, performances, and social events – there is something for everyone at the Palmer.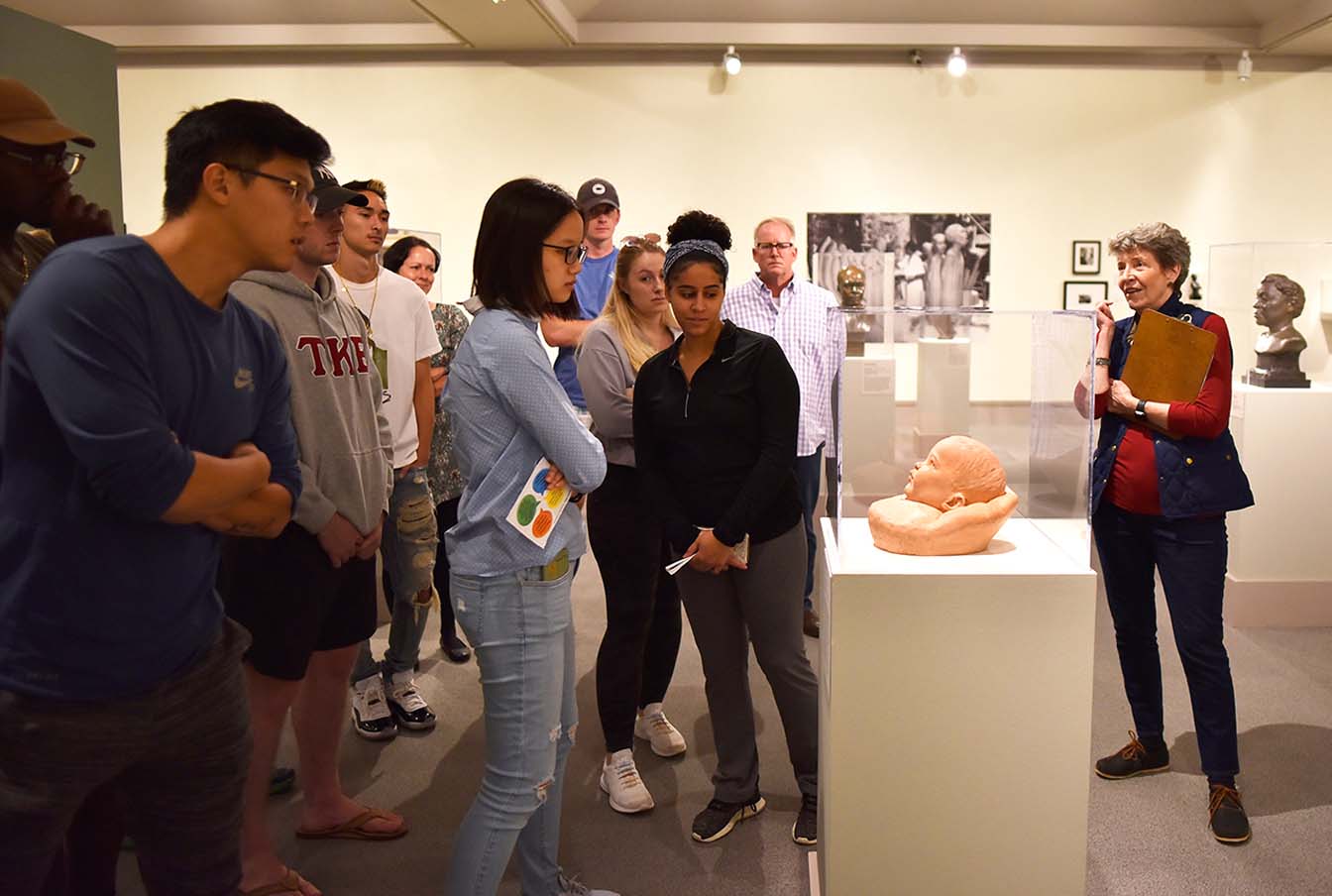 Tours
---
The Palmer Museum offers tours for groups – families, classes, and more! For more information on how to schedule, visit our Tours page.
Note – Tours are currently closed as we prepare to begin our move to the new location at the Arboretum.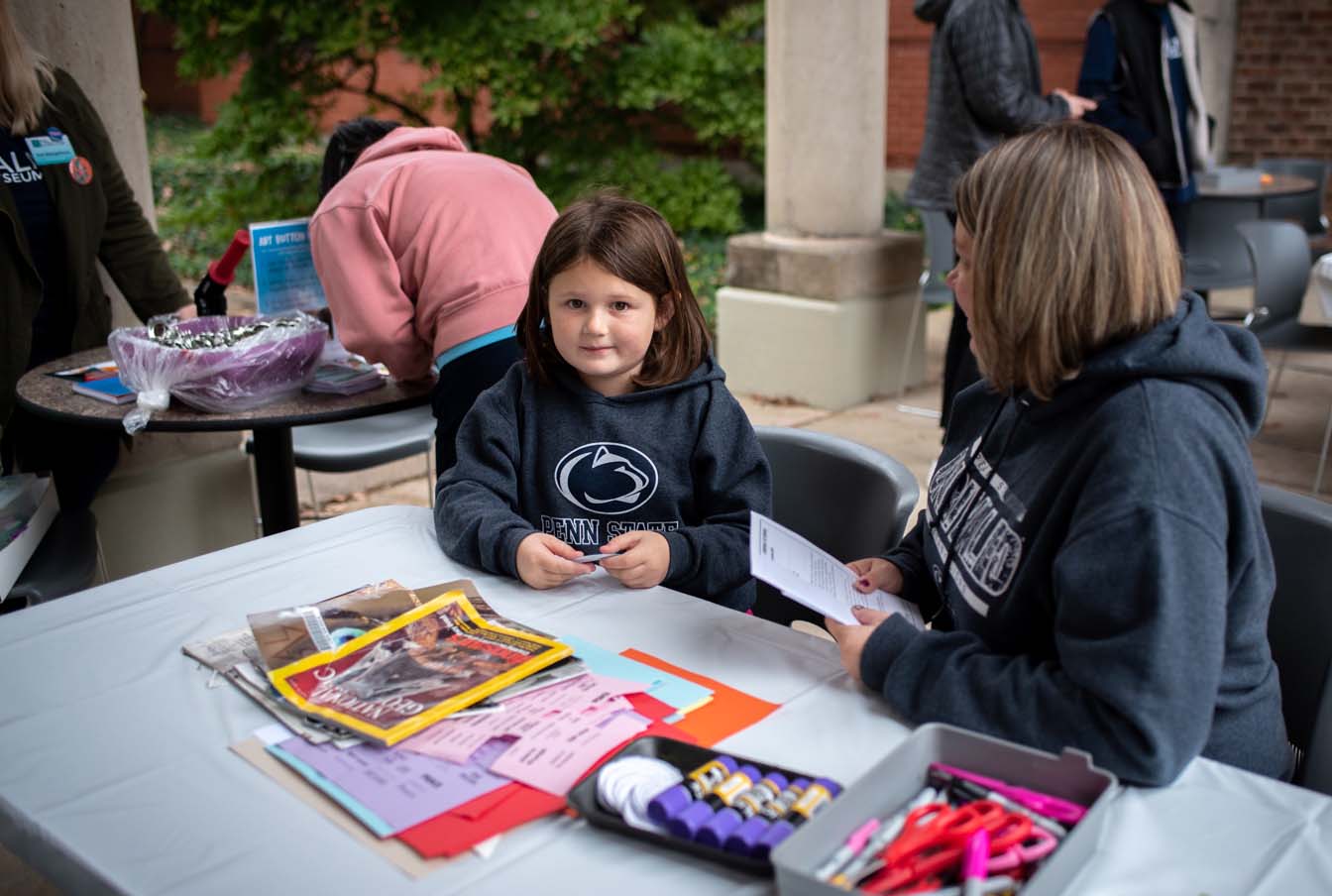 Programs
---
The Palmer Museum holds a wide variety of both virtual and in-person programs and events for art-lovers of all ages. For more information on our offerings, visit the Programs page.
Note: Programs and events at the Palmer Museum are suspended during our temporary closure while we prepare for the new museum at the Arboretum.