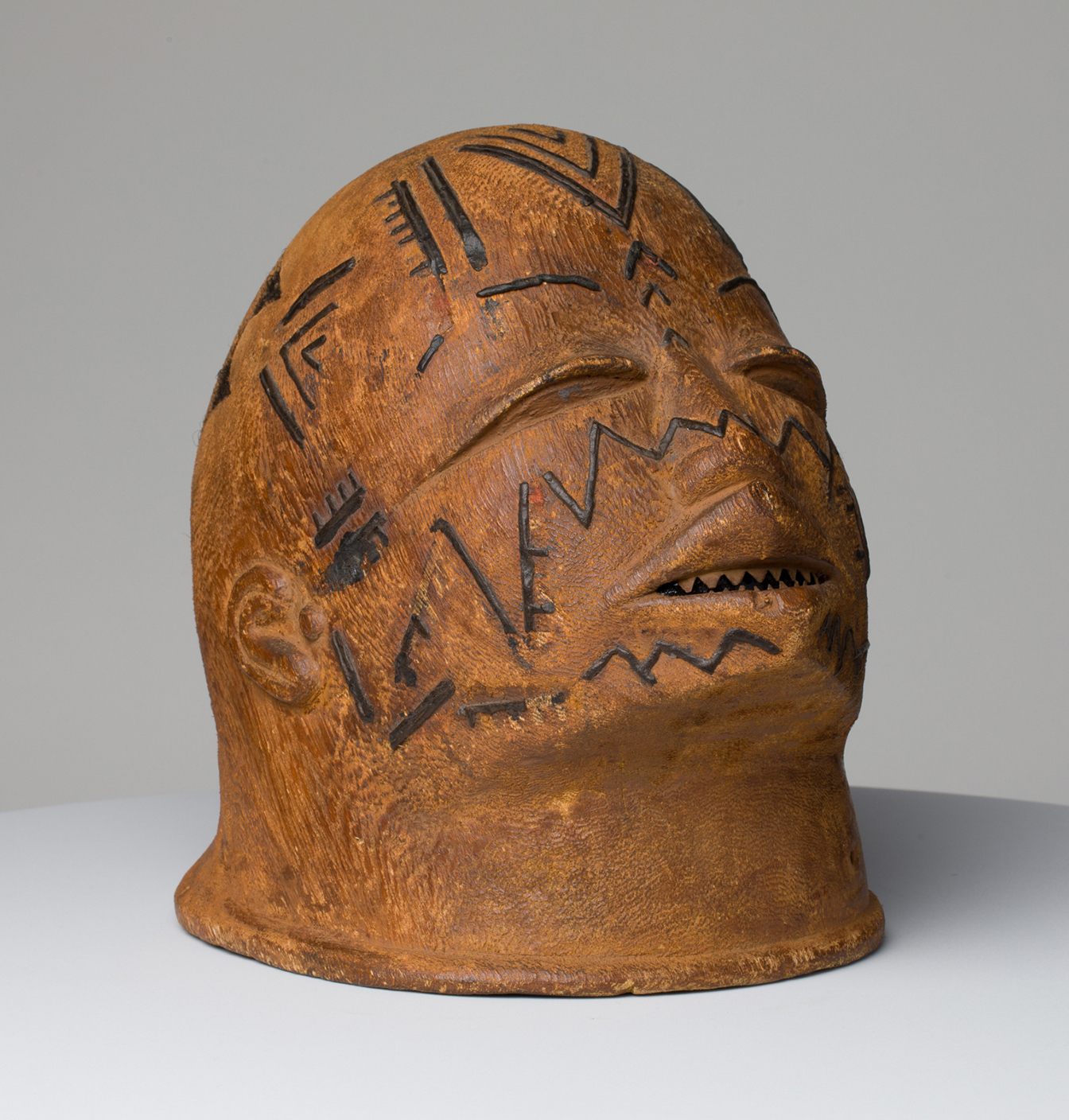 African Brilliance: A Diplomat's Sixty Years of Collecting
---
February 8 - May 24, 2020
Special Exhibitions Gallery, Second Floor
African Brilliance: A Diplomat's Sixty Years of Collecting presented a wide-ranging selection of African art from the notable collection amassed by Ambassador Allen Davis. His long career with the U.S. State Department afforded him the opportunity to build an outstanding collection representing many of the key cultures of West, Central, and East Africa. The exhibition featured eighty-seven objects by twentieth-century African artists from a variety of cultures across the continent, including the Dan people of Liberia, the Mossi and Lobi peoples of Burkina Faso, the Dogon and Bamana peoples of Mali, the Akan peoples of Ghana, and the Kuba peoples of the Democratic Republic of the Congo, among others. The works included carved and decorated wooden sculptures, natural fiber and beaded textiles, metalwork, and ceramic pots that represent household, community, and ritual practices.
African Brilliance was guest curated by William Dewey, associate professor of art history, and art history Ph.D. candidate Janet Purdy. In addition to works from the permanent collection, the exhibition included loans from Allen and Barbara Davis, the Smithsonian's National Museum of Natural History and National Museum of African Art, the University of Pennsylvania Museum of Archaeology and Anthropology, and the North Carolina Museum of Art.
Organized by the Palmer Museum of Art.
NOTE: Due to the coronavirus pandemic, the Palmer Museum of Art temporarily closed on March 17, 2020, and remained closed through the rest of 2020.
---
African Brilliance Virtual Tour
To accompany African Brilliance: A Diplomat's Sixty Years of Collecting, an online catalogue was funded as one of the University's strategic initiative seed grants. The catalogue features interviews with Davis and local residents who have had firsthand experience with the types of objects on view in the exhibition, as well as essays by Dewey, Purdy, and Mary Jo Arnoldi, curator emerita of African ethnology at the Smithsonian National Museum of Natural History.
African Brilliance virtual tour