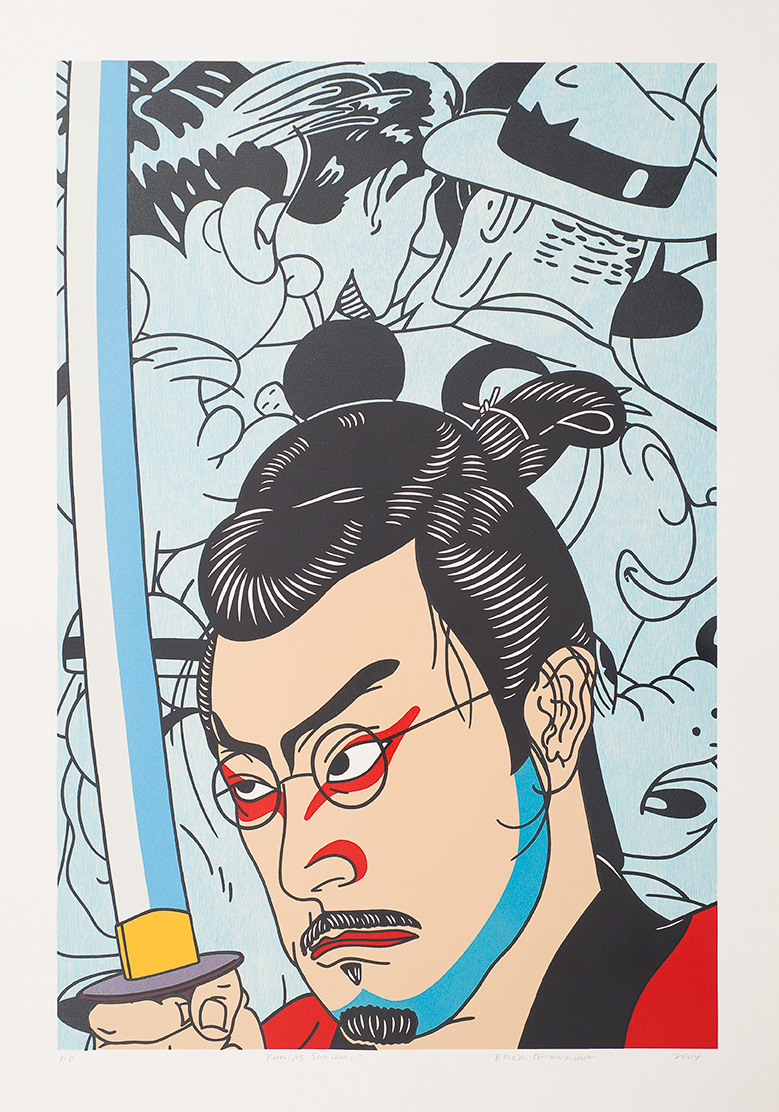 Amazing Stories: Recent Acquisitions
---
January 12 - May 26, 2019
Special Exhibitions Gallery, First Floor
The impulse to tell stories has long been a vital part of art-making and can be found across cultures and millennia. This exhibition highlighted eighteen recently acquired prints by late twentieth- and twenty-first-century artists whose work relied heavily on representation and visual storytelling. Despite the disavowal of overt narrative content in much of the avant-garde art of the last century, a resurgence of interest in figurative art and storytelling has been notably evident in work produced in the last four decades.
Amazing Stories featured richly complex prints by an array of artists eager to share intensely personal tales, or to communicate ideas about hybrid identities and ethnic stereotypes, as well as multicultural and shared histories. The narrative modes varied widely, from penetrating, Goya-like political caricature, starkly conveyed in graphic black and white, to vibrant Pop-inflected allegories that draw in equal part on appropriation and invention. Past and present tense merged in these visual chronicles by an impressive roster of artists seeking, above all else, to tell us their remarkable stories.
Artists featured included Claudia Bernardi, Squeak Carnwath, Enrique Chagoya, Francesco Clemente, Sue Coe, Claudio Dicochea, Leonor Fini, Anthony Peter Gorny, Hung Liu, Jacob Meders, Jenny Morgan, Mimmo Paladino, Ramiro Rodriguez, Roger Shimomura, Rufino Tamayo, Maria Tomasula, Vincent Valdez, and Matika Wilbur.
Organized by the Palmer Museum of Art.