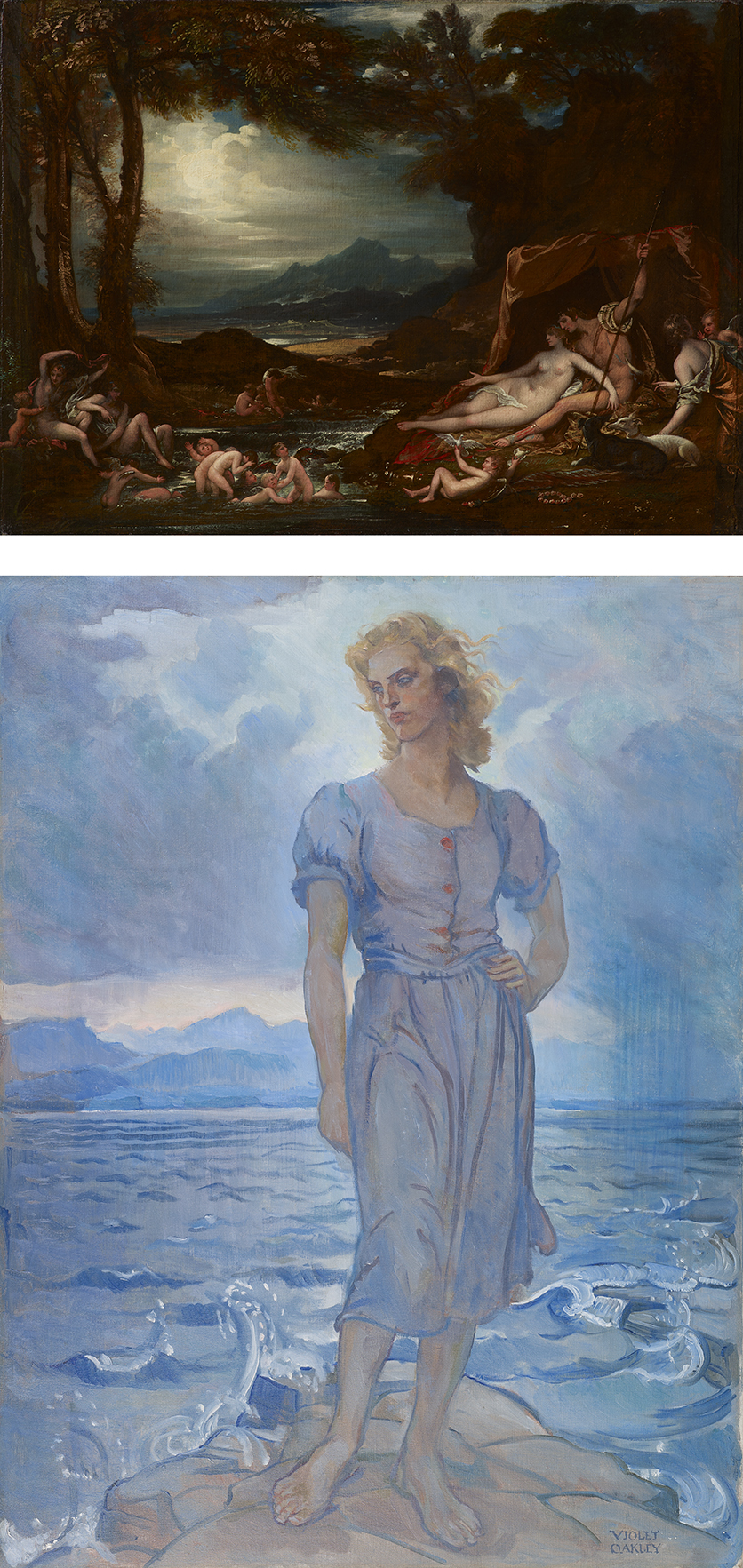 Conversations across the Collection
---
January 7 - May 14, 2023
Snowiss Galleries, First Floor
As the Palmer Museum of Art begins the transition to its future home at the Arboretum at Penn State, its second-floor galleries will close in January 2023.
This compelling reinstallation of the Benjamin and Lillian K. Snowiss Galleries on the first floor brings together a diverse roster of American artists from a range of eras. The new installation reshuffles the collection to explore formal and thematic connections rather than historical shifts in American art. The reorganization features both visitor favorites and objects rarely on view to invite discussion through the juxtaposition of styles, viewpoints, and time periods.
The unexpected pairings of paintings, prints, photographs, and sculpture are organized into multiple sections, including the American West, urban scenes, representations of mother and child, still lifes, domestic interiors, and abstraction. Conversations across the Collection includes works by Richard Estes, Martin Johnson Heade, Julie Heffernan, Jeremy Lepisto, G. Daniel Massad, Richard Mayhew, Beverly McIver, Jenny Morgan, Georgia O'Keeffe, and David Teplica, among others.
The galleries on the first floor of the museum will remain open until May 14, when the current Palmer building will close to the public.
Organized by the Palmer Museum of Art