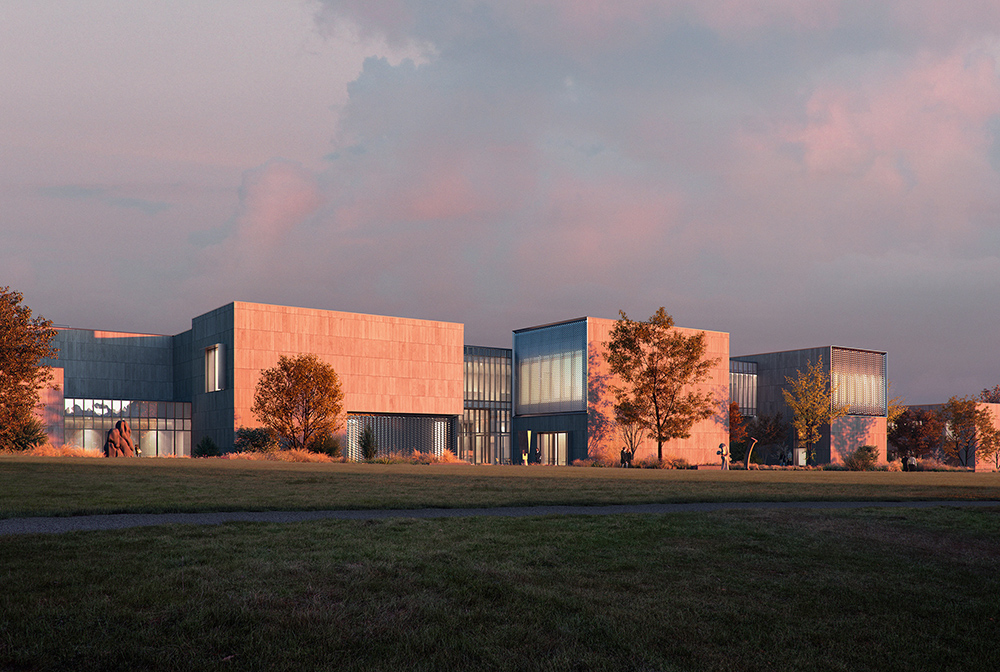 Designed for the Future: The New Palmer Museum of Art at the Arboretum
---
October 15 - May 14, 2023
Special Exhibitions Gallery, First Floor
Designed for the Future focuses on the transformational new building for the Palmer Museum of Art at Penn State. The new 71,254-square-foot museum will directly neighbor the H.O. Smith Botanic Gardens in The Arboretum, substantially boosting access to the university's art collections for students, faculty, staff and the public.
Designed by Allied Works Architecture, the new Palmer will seamlessly integrate art, architecture and nature, and nearly double the space for the exhibition, study and stewardship of the collection and special exhibitions. Internationally known for their sensitive and elegant bridging of nature and architecture, Allied Works was selected as the architect based on their deep expertise in the design of arts and educational facilities and for their interdisciplinary and collaborative approach.
This exhibition will present the architect's model, drawings, plans, renderings and a fly-through animation that will allow visitors to truly envision the dynamic and innovative design for the future home of the Palmer Museum of Art, which is anticipated to open in 2024.
Organized by the Palmer Museum of Art.