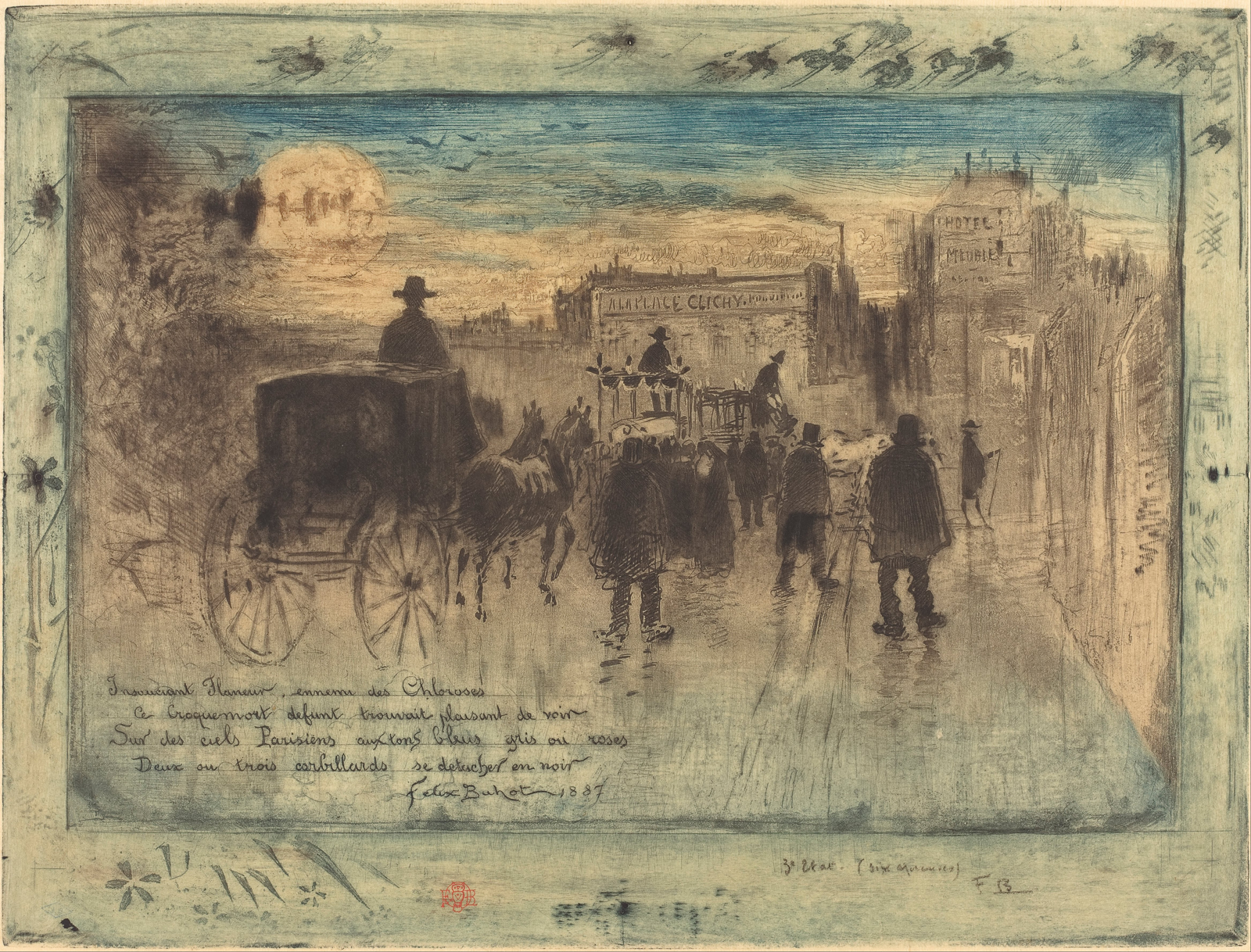 Fantasy and Reality: The World According to Félix Buhot
---
September 29 - December 15, 2019
Special Exhibitions Gallery, First Floor
Félix Buhot (1847–1898) was one of the most original printmakers in France during the last quarter of the nineteenth century. The period was marked by a growing interest among artists in the evocation of thoughts and emotions, which competed in the art world with lingering realist tendencies. Buhot found comfort in both arenas, regularly decorating his naturalistic renderings of Paris and other scenic areas with morose and fantastical imagery. The margin of the print was of particular interest, where the artist extended his central theme with a series of anecdotal renderings to create what he termed a symphonic approach to printmaking.
Fantasy and Reality featured forty-six works selected entirely from a private collection and was guest curated by James Goodfriend, one of the world's leading experts on the art of Félix Buhot. The exhibition offers visitors the opportunity to experience a truly exceptional approach to printmaking and includes several drawings and paintings by Buhot that are rarely placed on public view.
Organized by the Palmer Museum of Art.
---