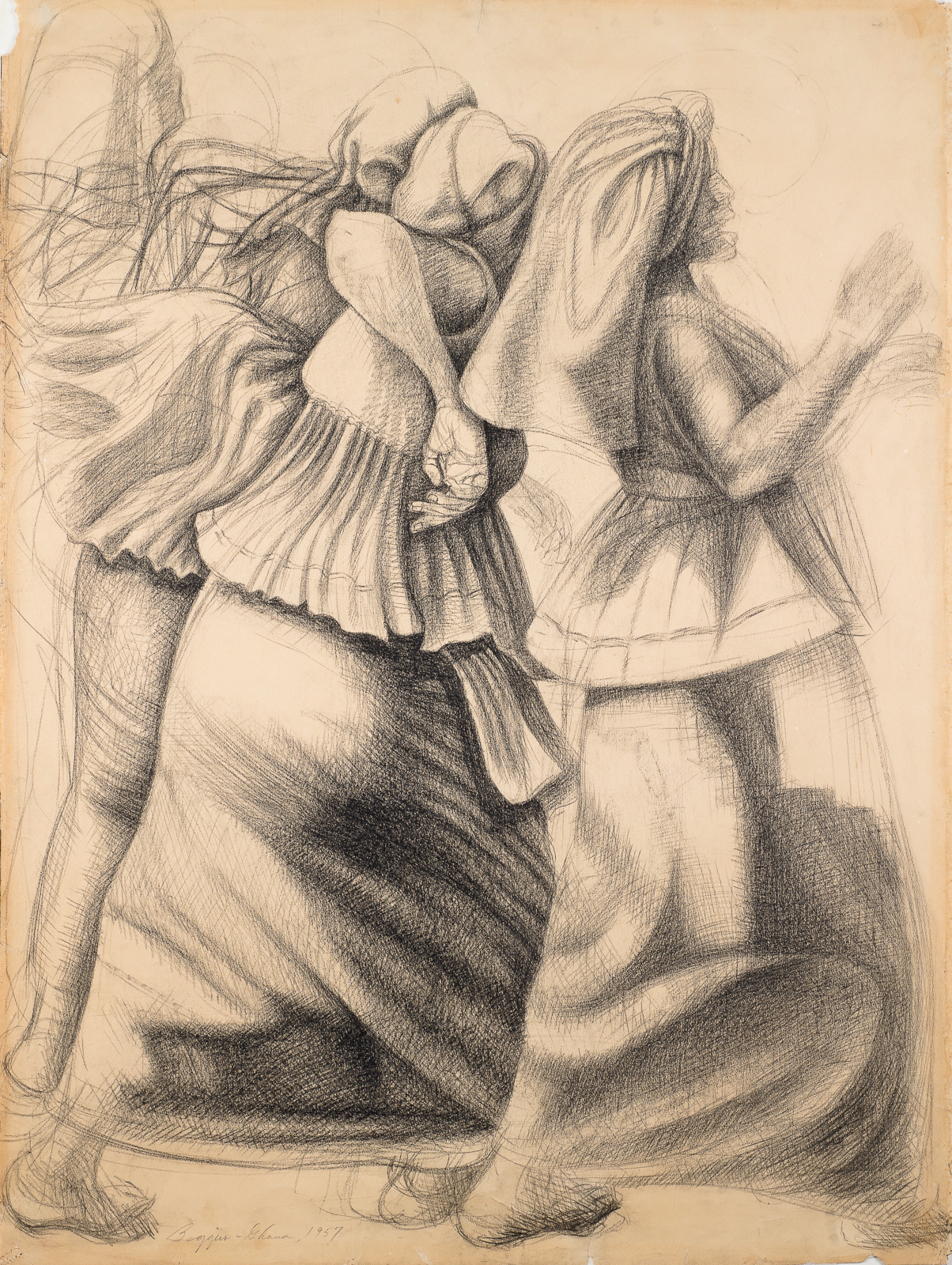 The Web of Life: John Biggers and the Power of Pedagogy
---
August 20 - December 15, 2019
Special Exhibitions Gallery, Second Floor
Acclaimed muralist, draftsman, and teacher John Biggers (1924–2001) spent several formative years at Penn State immediately following World War II, ultimately earning three degrees in art education at the University. During a career that spanned more than half a century, Biggers explored his cultural heritage as an African American in a wide range of styles, from early figurative social realist works and majestic images of African culture to more abstract and symbolic murals completed in the last decades of the twentieth century.
Drawn largely from the permanent collection and augmented by loans from a private collection and the University Libraries, this exhibition examined the artist's work in relation to two important mentors: artist Charles White and art educator Viktor Lowenfeld. White's powerful depictions of Black Americans and commitment to social justice were profoundly influential on the young Biggers, who met White in the early 1940s as a student at Hampton University. But it was Lowenfeld, an immigrant who had fled Nazi Austria in 1939, who enticed Biggers to Penn State and helped him develop a professional career as both an artist and educator. Biggers went on to found and head the art department at Texas Southern University in Houston, where he continued the legacy of powerful pedagogy instilled in him by his mentors for the next thirty-four years.
The Web of Life highlighted ten works spanning five decades and charting Biggers's engagement with mural painting, Black subject matter, and African culture. Also on view was the artist's monumental Sharecropper Mural (1948), on loan from the Paul Robeson Cultural Center.
Organized by the Palmer Museum of Art.