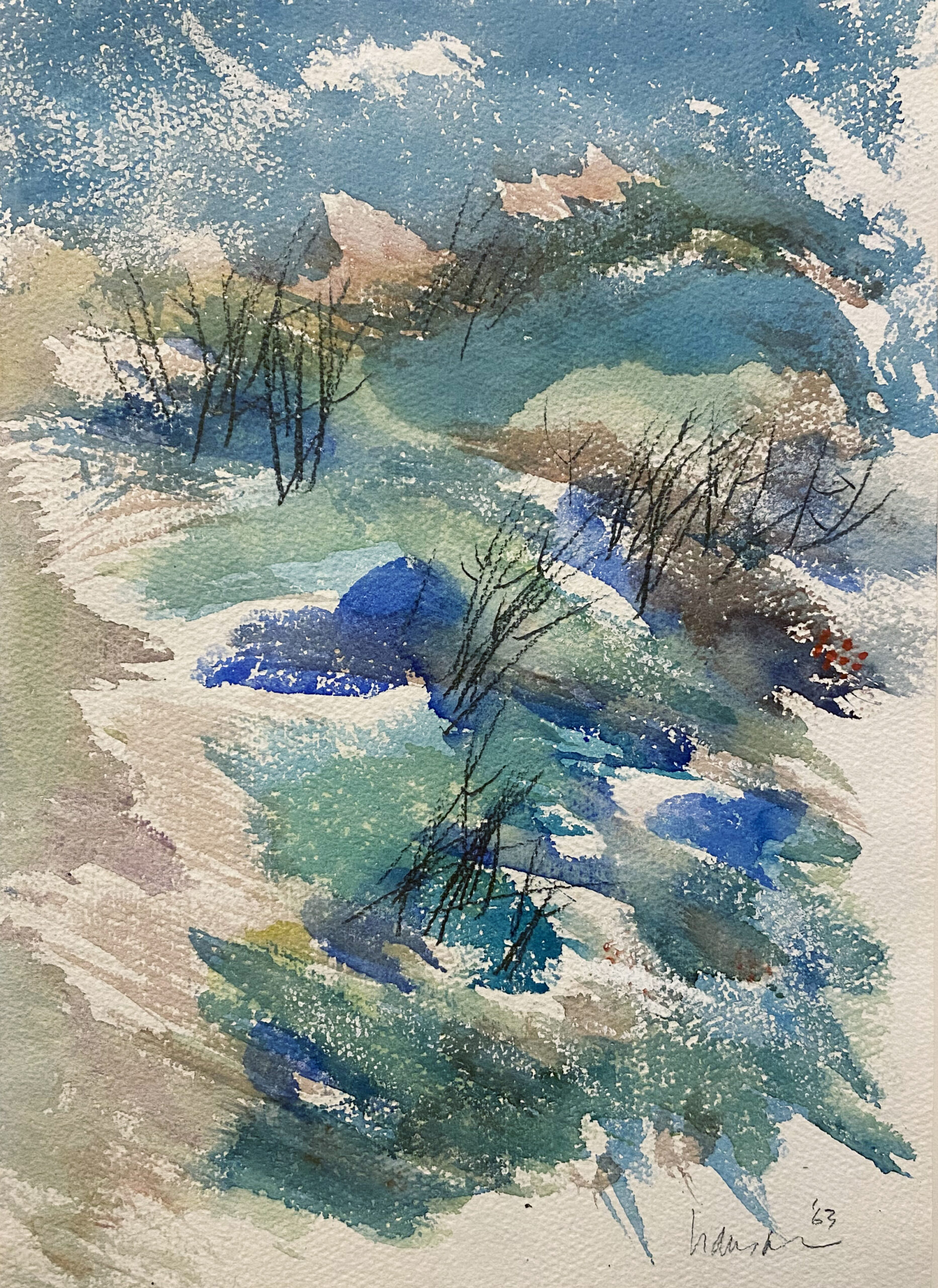 Those Who Taught: Selected Works by Former Faculty
---
May 20 - August 14, 2022
Special Exhibitions Gallery, Second Floor
Works of art by Penn State visual arts faculty have long been a part of campus life. Those Who Taught is presented in conjunction with HOME/STUDIO: 2022 Penn State School of Visual Arts Faculty Show. This companion exhibition highlights a selection of watercolors, drawings, and prints by former Penn State faculty members who were dedicated teachers and makers of art for many decades. Well before the founding of the Museum of Art in 1972, many of these artists and art educators showed their work on campus, served on college committees, received teaching awards, and laid the groundwork for the University's support of the arts that began in the early 1960s. Those who paved the way include Harold Altman, Yar Chomicky, Albert Christ-Janer, Stuart Frost, William P. Hanson, Jules Heller, Bruce Shobaken, Edwin Zoller, and Geroge Zoretich. They exhibited their work nationally, received prestigious fellowships and top prizes at major shows, saw their work enter notable museum collections, and wrote books on watercolor technique, printmaking, childhood education, the history of church hymns, and modern church architecture.
Those Who Taught makes clear that visual arts and art education professors contributed unique experiences and diverse perspectives to the broader Penn State faculty. Included in the exhibition is a recently acquired watercolor by the University's first full-time Black faculty member, Mary E. Godfrey, who was hired in 1957. While some of the faculty artists represented in the exhibition spent only a few years in State College, many ultimately made their homes here and spent decades working with students and contributing to campus life. Though many former faculty have passed away, two of the artists featured in this exhibition, Richard Mayhew and Linda Plotkin, are still living and making art.
Organized by the Palmer Museum of Art as part of its 50th anniversary celebration.