---
New Museum Teaching Gallery
For the first time in its history, the Palmer Museum will have a Teaching Gallery in the new museum anticipated to open in the spring of 2024. A hybrid gallery-classroom space, the Barbara and Lee Maimon Teaching Gallery will provide a responsive pedagogical platform for faculty to engage their students in the collection while investigating course concepts.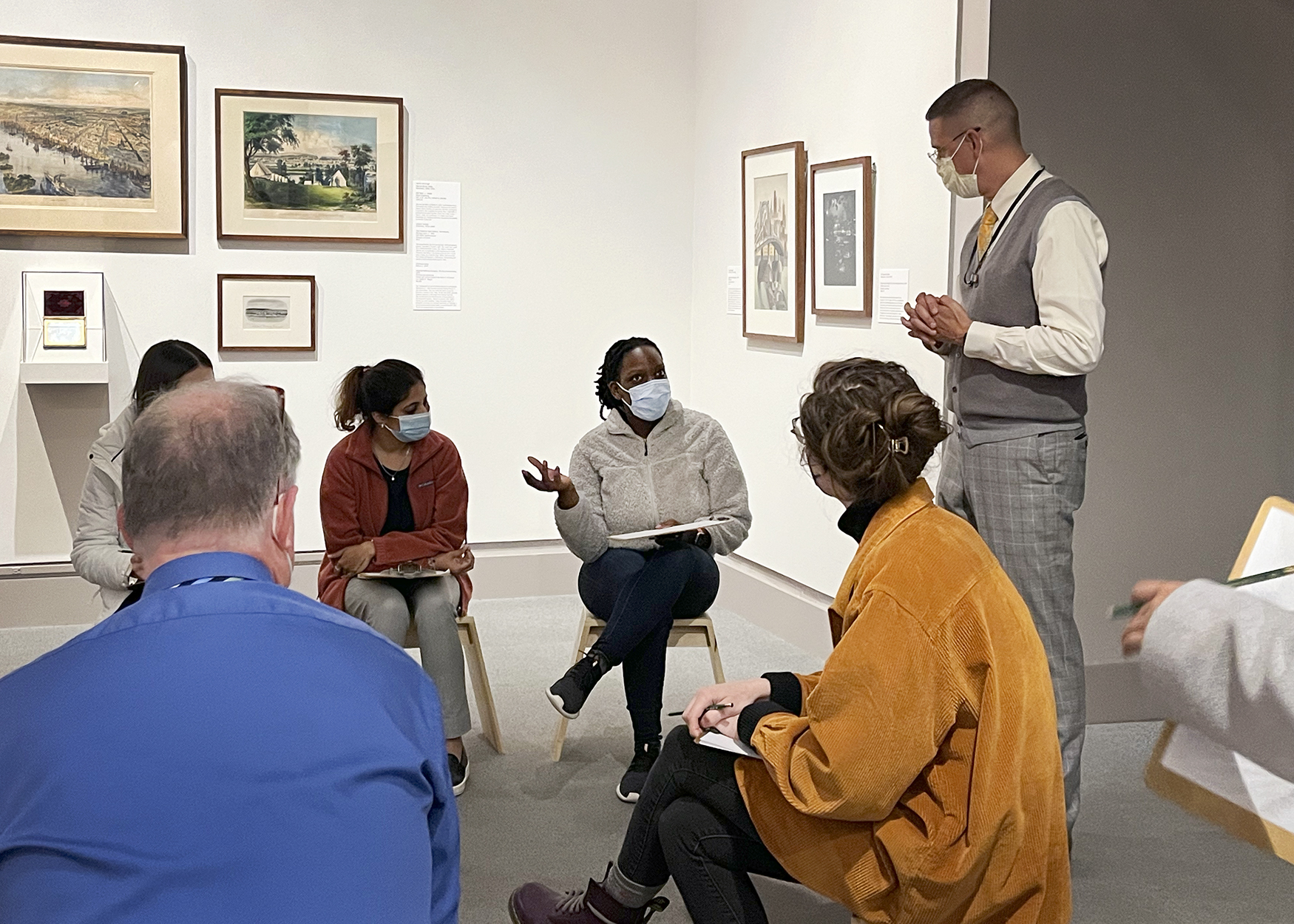 Interested in proposing an exhibition in the Teaching Gallery?
We welcome proposals for Spring 2025 and beyond. Faculty from all colleges and academic units are encouraged to propose exhibitions, installations, and projects that embed the museum's collection into university curriculum and academic research.
Please complete the form linked below to submit your proposal, including a project description, object checklist, and description of curricular connections. Submissions will be reviewed on a rolling basis with priority given to proposals that coincide with a course being taught on campus.
For additional information or questions, contact Keri Mongelluzzo, Educator for Academic Engagement and Access, at klm556@psu.edu.
Teaching Gallery form
---
Individual Exploration and Class Assignments
We love professors who send their students to the museum, whether to simply stroll the galleries or to complete an assignment. We invite ask you to share your assignment and due date with us so we can anticipate questions from your students. We also love to hear how students are engaging with the museum.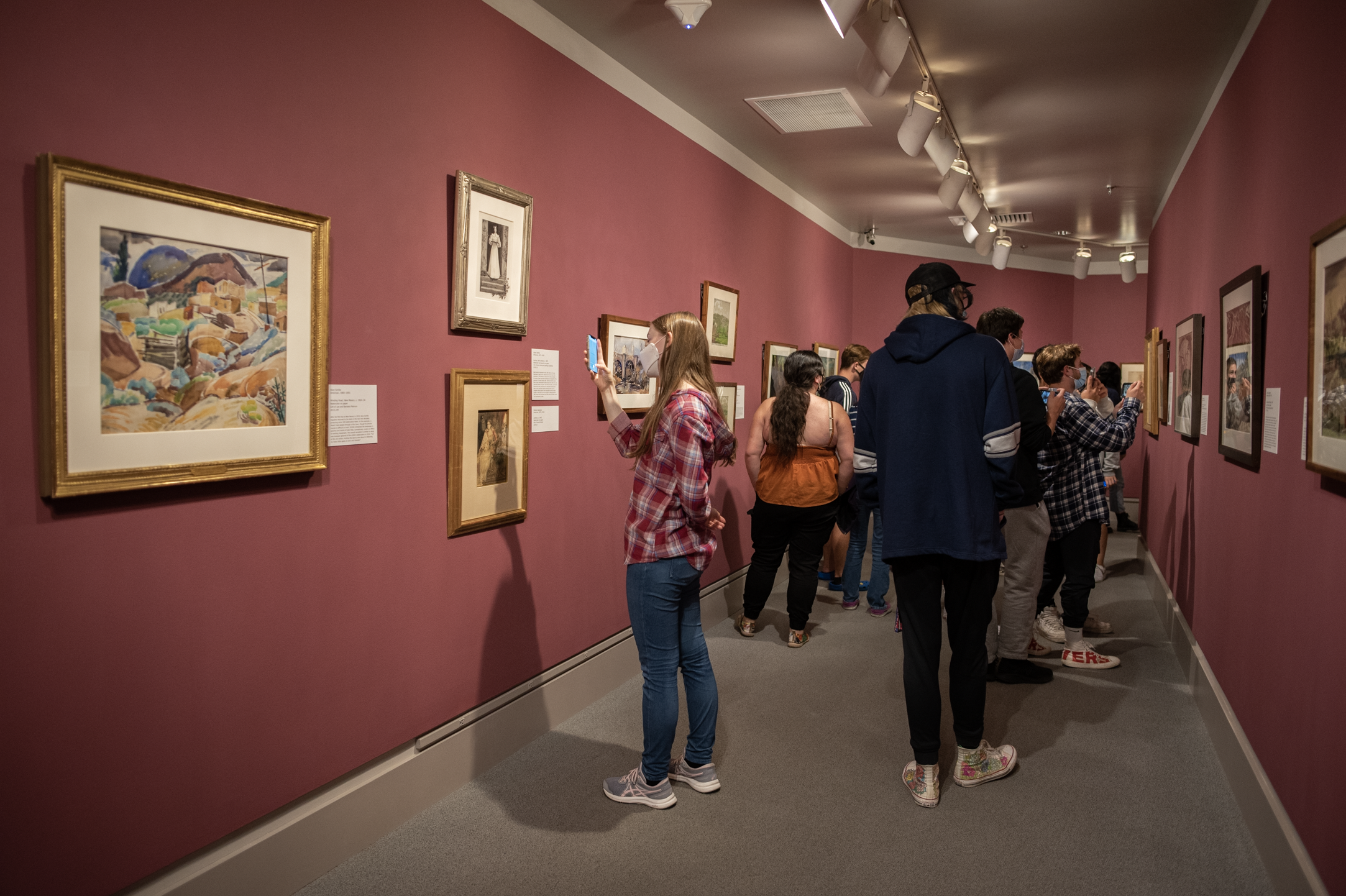 ---
Drawing in the Galleries
Drawing in the galleries is allowed with graphite or colored pencils and handheld sketchbooks – no easels, pens, markers, pastels, or paints, please. Portable stools are available throughout the galleries. 
Students should check in with Visitor Services when they arrive to make sure there are no gallery conflicts with scheduled programs and tours.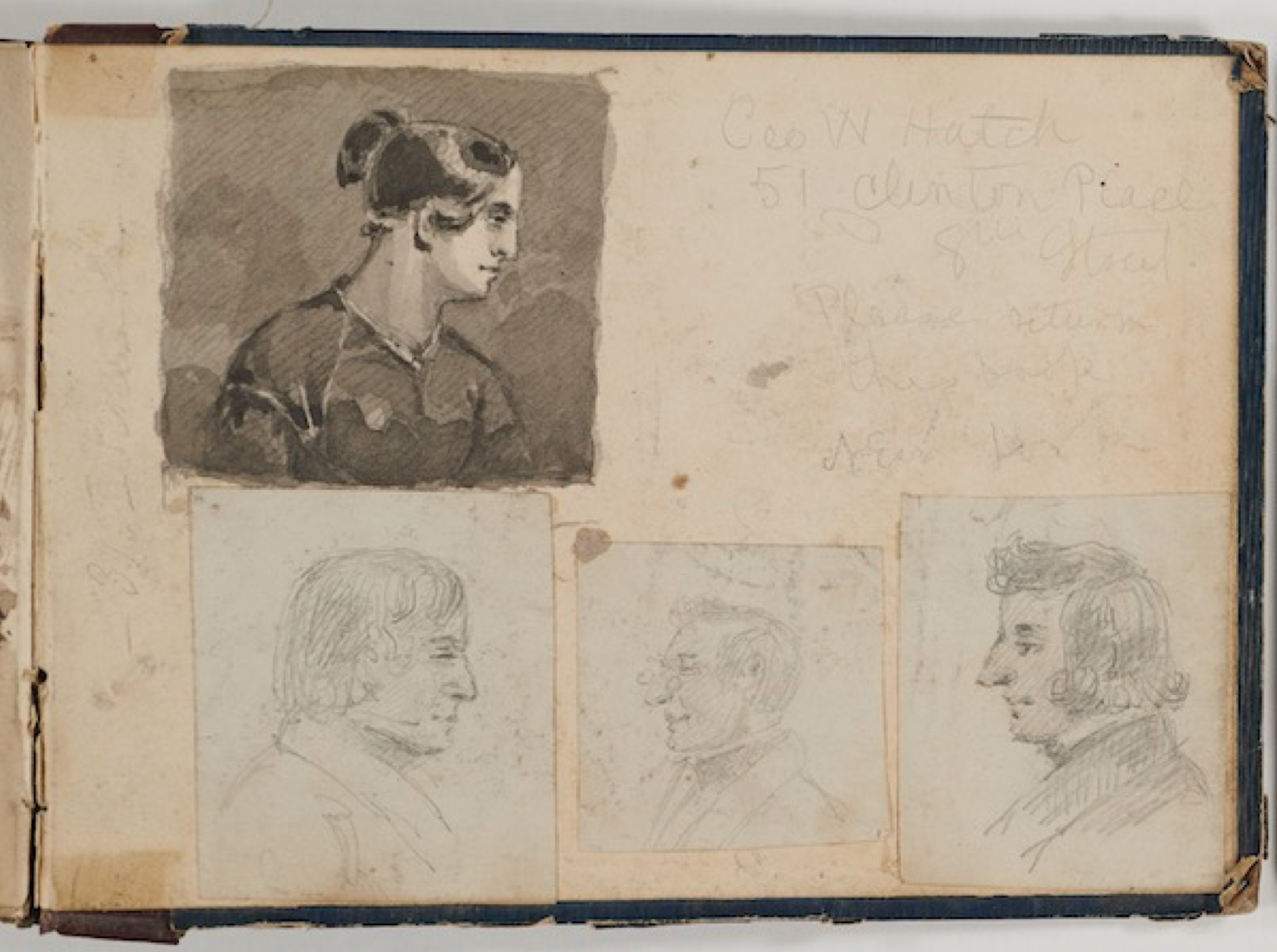 ---
Instructor-Led Class Visits
Visit with your class for in-gallery discussions at any time during regular museum hours. To avoid overcrowding in the galleries or conflicts with guided tours, please contact us at least one week in advance by e-mailing PalmerVisitorServices@psu.edu.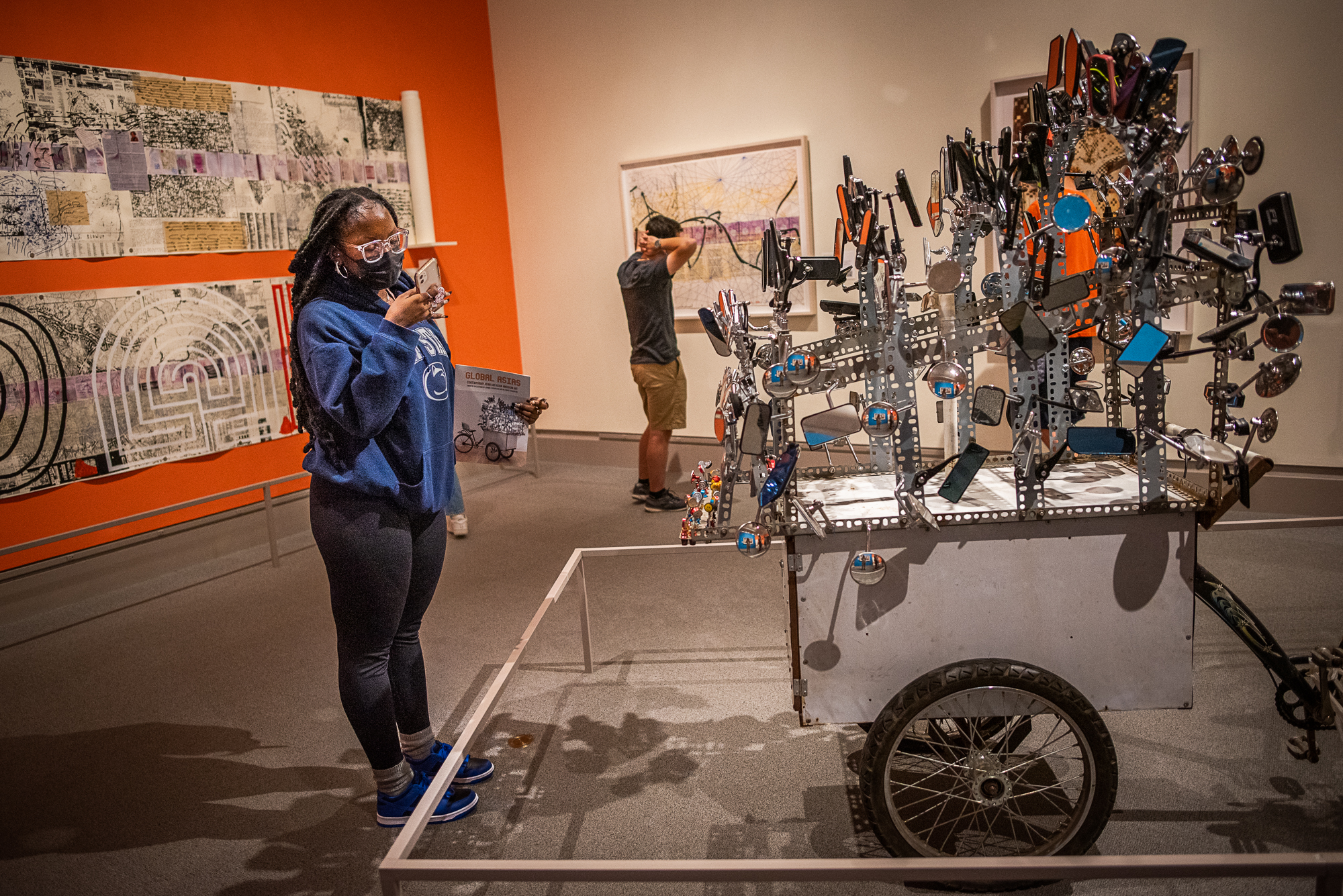 ---
Guided Class Tours
Guided tours and presentations by Palmer Museum staff or volunteer guides can be organized to connect with classes across disciplines. Select from the tour options below and start your request by emailing Brandi Breslin at bgb56@psu.edu at least three weeks in advance of your visit. 
Museum Highlights

– Introduce students to the Palmer Museum of Art with a selection of culturally significant works on view. Knowledgeable gallery educators

 will guide your group through discussion and interpretation of a variety of works.

 

The Power of Observation

 – Encourage observation and critical thinking skills. This tour focuses on interpreting art through close observation and shared inquiry. 

 

Custom Theme

 – Connect your class subject matter to art. We will work with you to develop a theme and select appropriate artwork to extend your classroom to the museum. Examples of custom tours: Women in Art, Art and Identity, Picturing History

.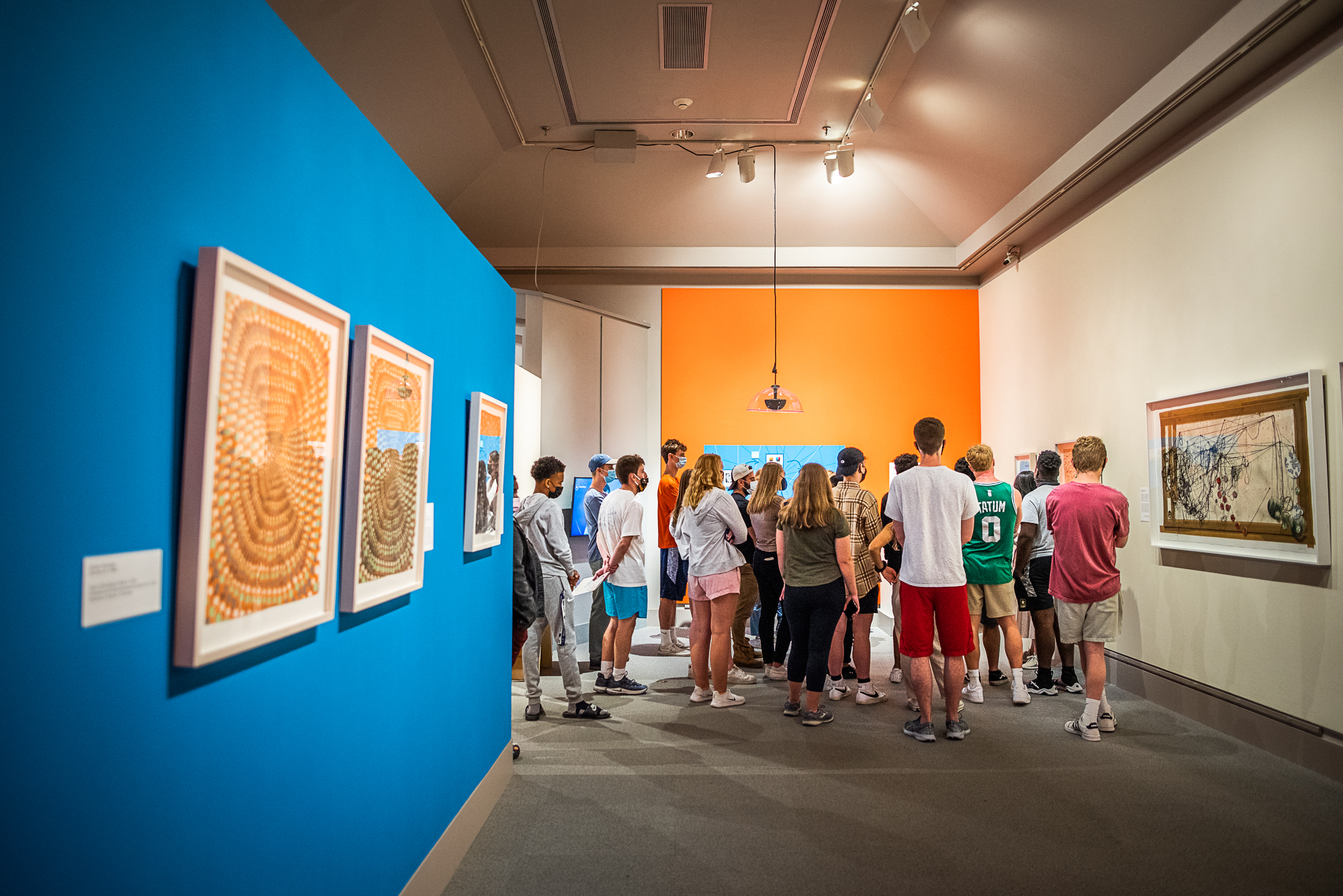 ---
Object Study
Do you need to teach with objects that are not on view in the galleries? Instructors may select works on paper or small paintings and sculpture for use by small groups in the museum's Print Study Room.  
Browse the online collections database here for works to include in your request. Planning for this may take longer than three weeks, so contact us as early as possible.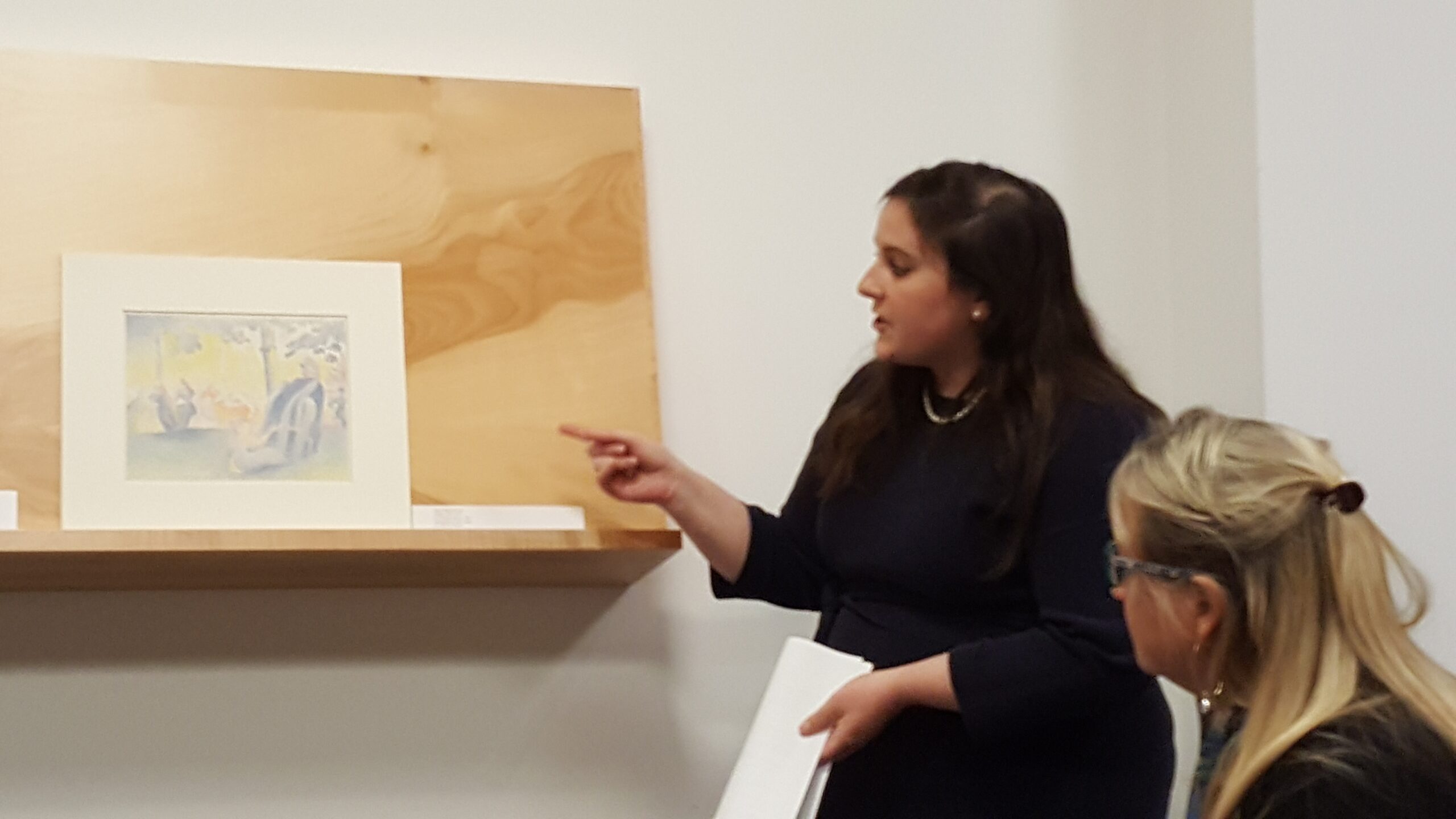 ---
Creative Collaborations
We are eager to work with you to create meaningful experiences for your students and support your teaching goals. The museum has worked with faculty across disciplines to develop experiential learning opportunities centered around visual art and museum practice. Contact Museum Educator Brandi Breslin at bgb56@psu.edu to brainstorm creative collaborations. Some examples of past collaborations include: 
Feminist Art, Intersectionality, and Museums (AED497, WGSS497) – Students met regularly in the Print Study Room to examine, discuss, and research prints from the collection that served as points of inquiry into broader issues of feminism in art history, art museums, and culture. Final projects featured public talks by students on selected prints.

 

Introduction to Poetry Writing (ENGL 213) – Students visited the museum for instructor-led discussions, individual exploration, and creative writing assignments inspired by works on view. Final projects featured public poetry readings by students during Art After Hours.

 

B.F.A. in Acting Program – Students selected works on view to inspire original dramatic scripts or to pair with existing texts and prepared, rehearsed, and performed as traveling players throughout the galleries.

 

Medical Education – The museum collaborates with faculty at the College of Medicine's University Park Curriculum to offer a variety of arts-based experiences to foster skills in observation, communication, empathy, and teamwork.