---
Academic Year Internships
Undergraduate internships at the Palmer Museum of Art are offered with the goal of providing educational and practical experience in a professional museum setting during Penn State's fall and spring semesters.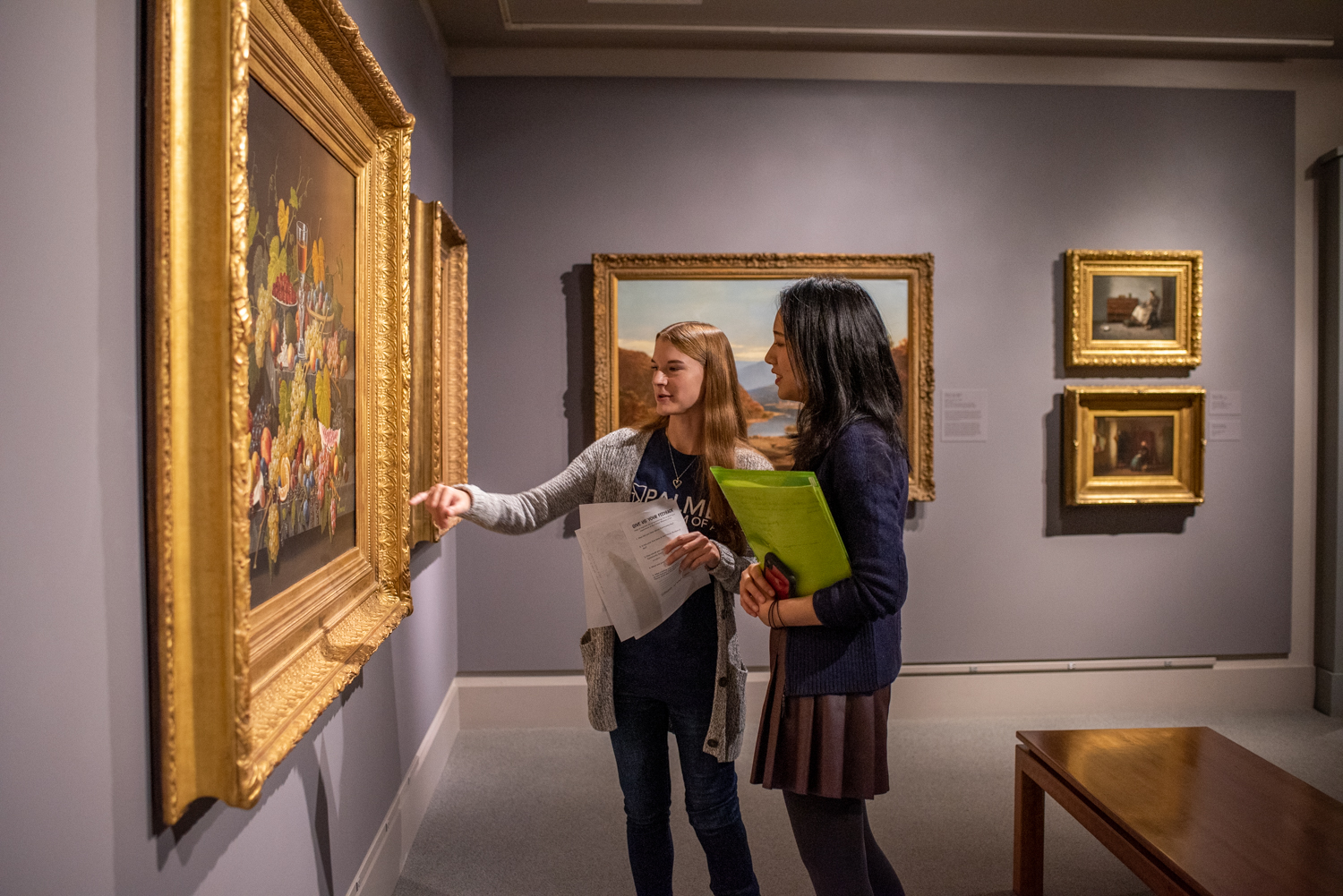 During the academic year, students work 8-10 hours per week and contribute to ongoing projects and department needs. Opportunities are available in curatorial, museum education, communications, graphic design, digital projects, visitor services, collections management, and exhibition/gallery preparation. Recruitment takes place during February-March for the fall semester and October-November for the spring semester.
The Palmer Museum of Art is now recruiting Penn State students for Spring 2024 internships.
Applications are due November 5.
Click here for Spring 2024 position descriptions and application instructions.
*To access the information and application, you will need to sign-in to your Penn State account on your browser.
---
Summer Internships
The Palmer Museum of Art offers paid internships during the summer semester for Penn State graduate and upper-level undergraduate students.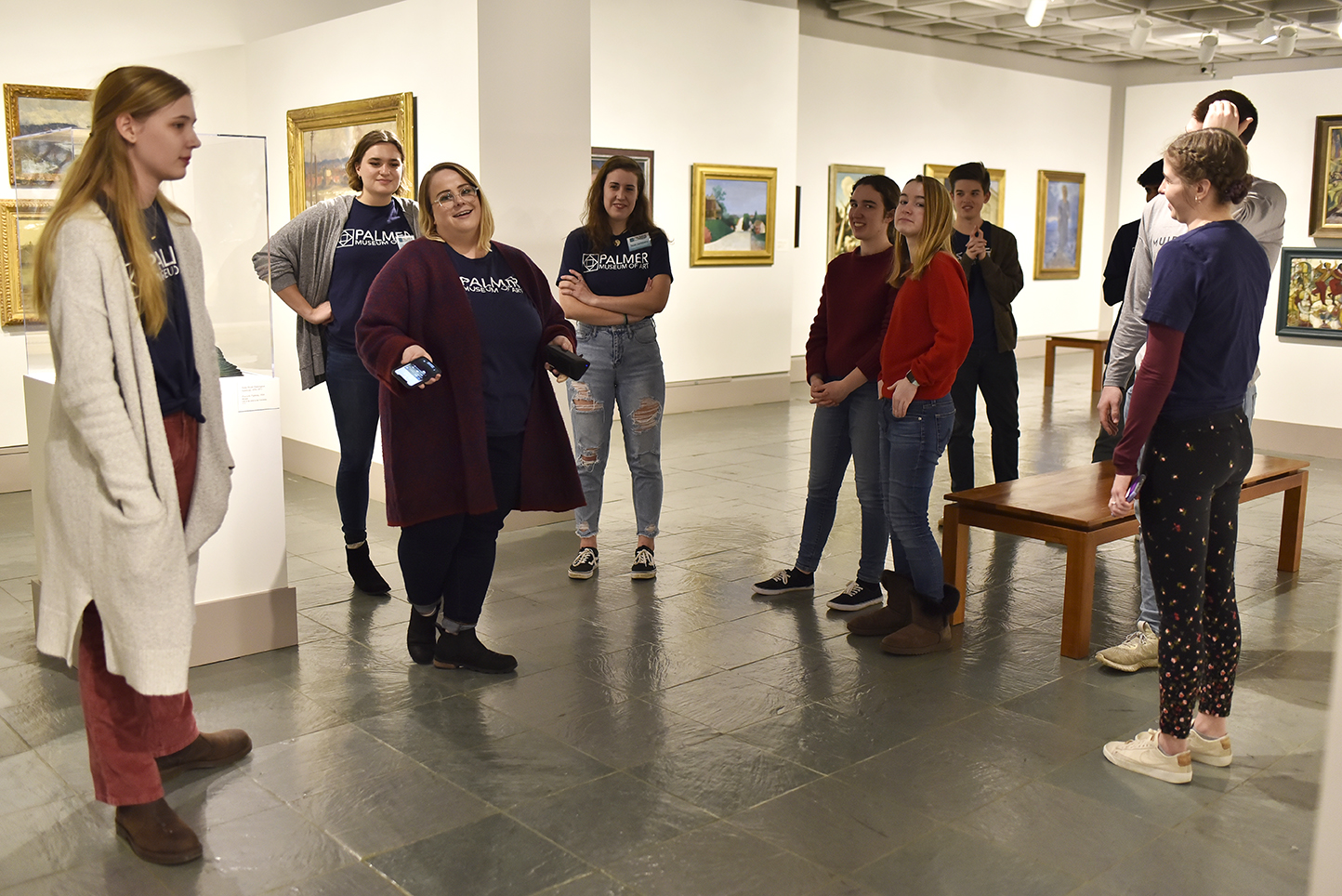 Working closely with museum professionals, summer interns contribute to projects focused on research, interpretation, exhibition planning, project management, and collections care in addition to completing regular department assignments. Recruitment for summer positions takes place during February and March of each year.
Summer internships are funded by Silver Trout Curatorial Graduate Internship Program, the Annie Gooding Sykes Internship, and the Pincus Family Foundation Endowment for Student Education.
Check back here for information on summer 2024 internships.